NEXT STORY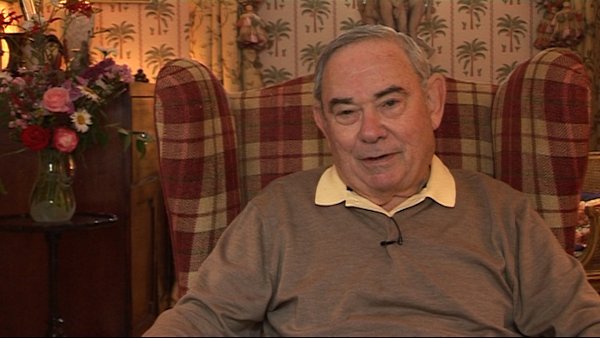 Childhood in Pennsylvania
A feature article for Nature and a forthcoming biography
Leonard Hayflick
Scientist
1
...
15
16
17
18
19
I believe her editors must have persuaded her to exaggerate several points and also to what we call hype some of the information. One of the things that was said in the book is absolutely wrong and that is that HeLa cells have benefitted mankind like no other cell population has ever benefitted mankind. Well, that's absolutely untrue and I told her than initially and explained to her what I just explained earlier, that is, that WI-38 has benefitted over 2 billion people, which HeLa has... cannot even come close to doing.
Secondly, an error was made in the book. There were many errors but just two come to mind. The other error was that HeLa was the first immortal cell line. That's not true. The first immortal cell line has the name L-929, and it comes from a mouse, and it was isolated almost ten years before HeLa. So that statement was untrue. Despite those two facts, the book became rather popular quickly and it was reviewed in both Science and Nature, and I wrote... and the headline in one of them said: HeLa, the first immortal cell line.
And the other article, in Nature maybe, had in the review that this was the most important cell line in the world for benefitting humans. Well, I criticised both in letters to the editor. Both letters were published. The more recent one was published in Science about six months ago, and subsequent to the printing of my letter to the editor of Science, I get an email message from a lady in Washington, D.C., who said, 'I enjoyed reading your letter' – in which I said there are four stakeholders – 'and she said, it seems to me that there's much more to your story than you have written in those 500 words.'
I almost said to her, 'You're goddamned right there is, and you know what I meant', but I didn't put it in those words. She said, 'Well, it's really fascinating.' I said, 'Well, who the hell are you?' She said, 'Well, I'm the editor for... stationed in Washington for Nature in London.' 'Oh', I said, 'that's interesting.' She said, 'Your story is fascinating. Can I come out? – she's in Washington – can I come out to talk to you further?' 'Sure, come on out.' She stayed at my home for two days, lived with me for two days. We didn't finish, of course, as you can appreciate now.
She came back a couple of weeks later, two more days at my home, and she was so fascinated with the story. Nature, the editor of Nature, wanted her to write a feature article about me – two or three pages in Nature; you know, that's unbelievable – and so of course I cooperated with her. She wanted to have, and I know she must have, documentation for every sentence I uttered. And so it took... it's taken me hours to get the documents collected to document everything I said to her, which means everything I've said to you; stacks of papers and files.
And she became so fascinated with the story that you have heard that she told me about three months ago that she's decided to take a leave of absence from Nature and, with my permission, although she really doesn't need it, technically, to do my biography, and she's in the process of doing... well, first of all, when I return home next week, she should have the feature article written for Nature. And here's the kicker: Nature wanted her to have this article finished... it was supposed to have been finished the early part of the year, but as she learnt more and more, she realised she couldn't possibly do it. Nature wants her to have the article written and published in June to meet the Supreme Court decision. So the timing's pretty good. And then of course as I said, she said, 'I want to do your biography. I'm applying now for a one-year fellowship from some organisation in the US to take leave of absence from Nature to write your biography.' End of story.
Leonard Hayflick (b. 1928), the recipient of several research prizes and awards, including the 1991 Sandoz Prize for Gerontological Research, is known for his research in cell biology, virus vaccine development, and mycoplasmology. He also has studied the ageing process for more than thirty years. Hayflick is known for discovering that human cells divide for a limited number of times in vitro (refuting the contention by Alexis Carrel that normal body cells are immortal), which is known as the Hayflick limit, as well as developing the first normal human diploid cell strains for studies on human ageing and for research use throughout the world. He also made the first oral polio vaccine produced in a continuously propogated cell strain - work which contributed to significant virus vaccine development.
Title: A feature article for "Nature" and a forthcoming biography
Listeners: Christopher Sykes
Christopher Sykes is a London-based television producer and director who has made a number of documentary films for BBC TV, Channel 4 and PBS.
Tags: Science, Nature, Washington DC
Duration: 5 minutes, 7 seconds
Date story recorded: May 2013
Date story went live: 14 June 2013