NEXT STORY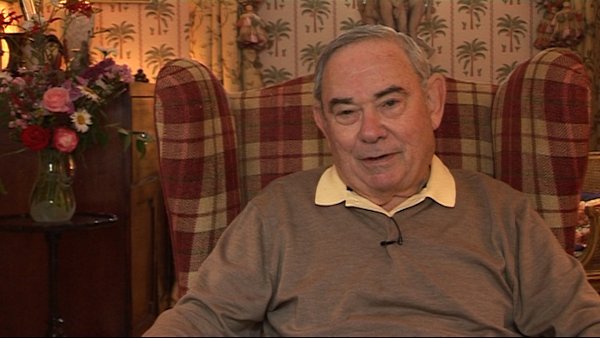 A seredipitous discovery
Working with adenoviruses
Leonard Hayflick
Scientist
1
2
3
4
5
6
...
19
My goal at that time was to look for viruses in the human tissue, because it had just been discovered that in the adenoids and tonsils obtained from humans, a new class of viruses was discovered called 'the adenoviruses', of which there are several dozen, if not a greater number than that by now. Well, that seemed to be a very fascinating observation. The viruses didn't seem to be directly involved with the disease and people from whom it came, they seem to be hiding in the cells and maybe popping up from time to time, nobody knew, but I decided to work with them, especially because I have access to the cell culture facilities, and because those working with the cultures at that time... I'm sorry, working with... who had discovered those viruses in Washington, Bob Huebner by name, and Maurice Hilleman, another significant person in my professional life, had... were working with these viruses and had indeed discovered them.
But Charlie Pomerat had fantastic cell culture facilities in which to do the kind of things that I couldn't... was trying to do, namely, to infect cell cultures with these viruses and then to see what... how the cells behaved, by see I mean: taking advantage of Charlie Pomerat's worldwide skills, known skills, in what's called 'Phase Contrast Time-Lapse Cinemicrophotography', a long word that simply means that you're taking picture through a microscope of cells that are kept in chambers, and the pictures are taken one frame per period of time, let's say 30 seconds or a minute. And we now... many people now know this technique, Time-Lapse Photography, where you see a flower at the bud stage, then bursting into full bloom over a period of a minute. So that's the kind of thing you can now do in Charlie's lab, under the microscope – through the microscope, I should say – with cells, which allowed for the discovery of things that otherwise could not have been discovered. For example, Charles Pomerat, by this method, and I think probably could not have been discovered by any other method, discovered that the nucleus of the cell rotates like a wheel. And, in fact, it was theorised that that's how materials made within the nucleus, that is proteins or whatever, are... escape from the nucleus through the pores in that nucleus as it rotates, a rather obvious possibility. It was later learned that this is not quite true. In any case, that's an example of the kind of things that were being discovered at that time, and I was really enjoying this experience very much.
I also met Morris Pollard, who was in another department at the University of Texas right near Pomerat's department, and he was a major figure in the field of biology, we became very friendly, and I learned a lot from Morris Pollard about virology. The work that I did with Charlie Pomerat allowed me, as I said earlier, to interact with a lot of interesting people, and to learn a lot of techniques that were very helpful to me in my later... later part of my career.
Leonard Hayflick (b. 1928), the recipient of several research prizes and awards, including the 1991 Sandoz Prize for Gerontological Research, is known for his research in cell biology, virus vaccine development, and mycoplasmology. He also has studied the ageing process for more than thirty years. Hayflick is known for discovering that human cells divide for a limited number of times in vitro (refuting the contention by Alexis Carrel that normal body cells are immortal), which is known as the Hayflick limit, as well as developing the first normal human diploid cell strains for studies on human ageing and for research use throughout the world. He also made the first oral polio vaccine produced in a continuously propogated cell strain - work which contributed to significant virus vaccine development.
Title: Working with adenoviruses
Listeners: Christopher Sykes
Christopher Sykes is a London-based television producer and director who has made a number of documentary films for BBC TV, Channel 4 and PBS.
Tags: Robert Huebner, Maurice Hilleman, Charles Pomerat, Morris Pollard
Duration: 4 minutes, 9 seconds
Date story recorded: July 2011
Date story went live: 08 August 2012