NEXT STORY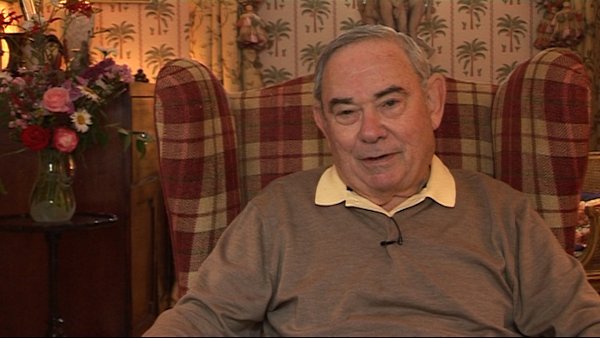 Working with an unknown mycoplasma
Experimenting with different tissue culture media
Leonard Hayflick
Scientist
1
...
5
6
7
8
9
...
19
A week later, the samples arrived and fortuitously... again my stories have several instances of accidents, not only in time, but in people's appearances, etc. Fortunately a couple of weeks prior to Bob's visit, I had a visit from a fellow who was a pioneer mycoplasmologist in the United Kingdom. He worked at Wellcome Labs. His name was DG ff Edwards, the double F standing for 'ffarrington'. And he was very well known in the field. He was a pioneer like Emmy Klieneberger-Nobel and in addition to another gentleman by the name of Ivan Freund from Copenhagen, or I should say from Aarhus, Denmark, were the pioneers in the field and it was an honour for him to ask to visit me. He actually came to visit people at the University of Pennsylvania, namely Harry Morton, who as I explained was the University of Pennsylvania's expert on mycoplasmas.
And he came over to visit me and I frankly remember why he paid me that honour, but he did come over and we got to chatting about the media in which these organisms were then grown. Harry Morton had developed a medium that I was using and Professor Edwards said he didn't think that medium was very good and here's why, he said, and he gave me several hints. He said, 'One of the things you need to include in there is whole serum, not a fraction of the serum', which was named Fraction A that Harry Morton and his graduate students thought was essential. Edwards felt that you needed the whole serum and maybe even other elements that were unknown and he persuaded me to experiment with different media because I was in a position of isolating mycoplasmas from samples sent by friends... tissue culture samples sent by friends. And so he gave me an opportunity to test things, new media, to see whether all of my experimental media grew, all the mycoplasmas – or maybe one didn't and the others didn't – which would provide a clue as to what the central elements were since they were varied in the media that I was testing.
That was fortunate because I was in the process of doing that when Bob's yolk sample came to me and sure enough, on one of the media that I was fooling around with, mycoplasmas grew. It didn't grow on the other formula that I was experimenting with. So immediately I knew that media should be used for further subcultivation of this organism. Now, it wasn't a big shock to learn that mycoplasmas were isolated from the yolk material for a very simple reason and that is that many of the samples that were sent to me to be tested for mycoplasma and that were coming from the laboratory of virologists were yolk samples containing mycoplasmas. Because their virus preps were contaminated with mycoplasmas. Mycoplasmas are also not infrequently found in chicken yolk material, so they had picked up chicken mycoplasmas in the yolk of embryos in which they thought they were only passaging a virus. So that's why... And also the same thing occurred with the cell cultures that were sent to me. Many of the cell cultures sent to me were known to contain viruses by the investigators who sent them to me and in which I found mycoplasmas, so this was not a stunning eureka moment. It meant that, well, this Eaton agent could still be a virus contaminated with the mycoplasma that I happened to pick up on a new media. Well, I told Forrest Gunn on the phone immediately and told Bob what I had found and he was excited, of course, and I tried to caution him and say, 'Look, for the following reasons, let's not get too excited.'
Leonard Hayflick (b. 1928), the recipient of several research prizes and awards, including the 1991 Sandoz Prize for Gerontological Research, is known for his research in cell biology, virus vaccine development, and mycoplasmology. He also has studied the ageing process for more than thirty years. Hayflick is known for discovering that human cells divide for a limited number of times in vitro (refuting the contention by Alexis Carrel that normal body cells are immortal), which is known as the Hayflick limit, as well as developing the first normal human diploid cell strains for studies on human ageing and for research use throughout the world. He also made the first oral polio vaccine produced in a continuously propogated cell strain - work which contributed to significant virus vaccine development.
Title: Experimenting with different tissue culture media
Listeners: Christopher Sykes
Christopher Sykes is a London-based television producer and director who has made a number of documentary films for BBC TV, Channel 4 and PBS.
Tags: Wellcome Labs, Robert Chanock, DGFF Edwards, Harry Morton, Emmy Klieneberger-Nobel
Duration: 4 minutes, 51 seconds
Date story recorded: July 2011
Date story went live: 08 August 2012