NEXT STORY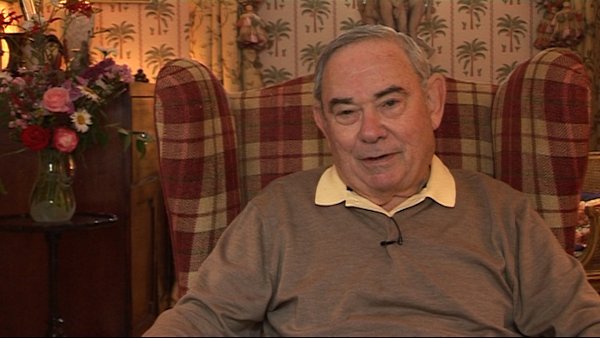 Maurice Hilleman
Identifying Mycoplasma orale
Leonard Hayflick
Scientist
1
...
6
7
8
9
10
...
19
Because the medium that I had developed on which I first grew Mycoplasma pnuemoniae was successful in that respect, I and most people in the field began to think that that media formulation should be used universally and it was and, in fact, still is. It's called under my name 'Hayflick's medium', which is customary. And, of course, it's been modified over the years by people who tweak the formulation one way or another, but in any case it's still widely... widely used. The other aspect of this story is that... because this media seemed to be so, so good, I had been testing other sources of mycoplasmas and as I indicated earlier, was testing for friends, samples sent to me.
During the course of testing those samples, I isolated several organisms that I couldn't identify. And during my efforts to identify it and I should say parenthetically that while doing all of this, I'm still working with the human diploid cells and they are... on which I'm spending the majority of my time and only incidentally working with the mycoplasmas, so other people, by this time, were attracted to the field because of this discovery and began working... to work with these organisms and someone else isolated the same organism that I had isolated unknowingly and named it Mycoplasma orale which is a very common mycoplasma species found in the throats of humans. Mycoplasmas are found in about 25% of normal people's throats. So finding a mycoplasma there is no surprise, but this was a new species and because I was so busy with other things, I really couldn't focus on this identifying what later turned out to be a major organism found in human throats, Mycoplasma orale.
Leonard Hayflick (b. 1928), the recipient of several research prizes and awards, including the 1991 Sandoz Prize for Gerontological Research, is known for his research in cell biology, virus vaccine development, and mycoplasmology. He also has studied the ageing process for more than thirty years. Hayflick is known for discovering that human cells divide for a limited number of times in vitro (refuting the contention by Alexis Carrel that normal body cells are immortal), which is known as the Hayflick limit, as well as developing the first normal human diploid cell strains for studies on human ageing and for research use throughout the world. He also made the first oral polio vaccine produced in a continuously propogated cell strain - work which contributed to significant virus vaccine development.
Title: Identifying "Mycoplasma orale"
Listeners: Christopher Sykes
Christopher Sykes is a London-based television producer and director who has made a number of documentary films for BBC TV, Channel 4 and PBS.
Tags: mycoplasma, human dyploid cells, Mycoplasma pneumoniae, Mycoplasma orale, Hayflick's medium
Duration: 2 minutes, 26 seconds
Date story recorded: July 2011
Date story went live: 08 August 2012