NEXT STORY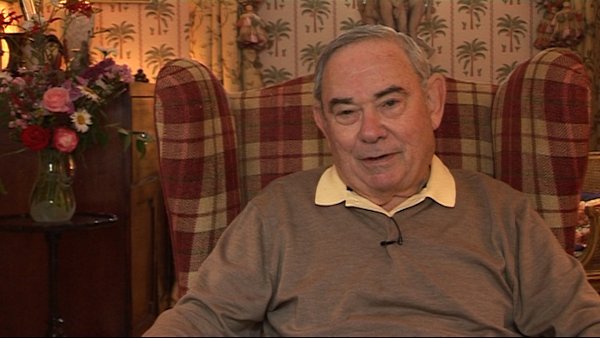 Citation from the International Organization of Mycoplasmology
Leonard Hayflick
Scientist
1
...
6
7
8
9
10
...
19
After having received the mycoplasmas at Merck, Maurice and his colleagues set about to make a vaccine, of course, as did other major pharmaceutical companies who requested cultures from me. And it turned out for very sophisticated technical reasons that are unnecessary for me to describe, all of them were unsuccessful to this day, so there's really no vaccine. That's not a very serious problem because as I indicated at the outset, the agent was amenable to treatment with broad spectrum antibiotics.
I should also mention one other interesting anecdote and that is that after this discover, the NIH [National Institute of Health] held a conference on walking pneumonia and it was very well attended. I have pretty vivid recollections of that meeting. It was held at the Clinical Center Conference Hall which was a huge hall at the National Institutes of Health in Bethesda, Maryland, and I recall sitting... coming into the conference and there before me on the stage, for the first time, I have... I am now looking at some of the great names of that time in virology, names that I had read about frequently.
And I was sitting, I remember, either on the back row or one of the last rows in the auditorium when a gentleman started to come through the aisle toward me, took a seat next to me and then introduced himself as Monroe Eaton and, of course, I was surprised and honoured to be sitting next to this fellow. And we started to chat and he told me that for the ten years prior that he had been working on this agent that bore his name and whose biology was unknown... although it was known that it must be a microorganism of some sort. He suffered enormously because the virology community, mainly the leadership, felt that he was not doing proper research in order to identify this virus... this alleged virus. And indeed his career suffered, he told me. Advancements in rank at Harvard, where he worked, were denied for long periods of time and he emphasised this impact on his career. And he... then, one of the speakers got up and started to talk and he then had to lower his voice and he whispered in my ear, 'Hayflick, I want you to know that your isolation and identification of this agent as a mycoplasma has significantly benefited me in respect to my work now being accepted by the leading lights in virology.' And I was really astounded to hear that because again I'm learning at this point what the values are. And, of course, I thanked him and we then remained quiet as the conference began and it was quite interesting because the leading lights in the field who were speaking at this conference all apologised to Monroe Eaton publically for their... for what had transpired in the past in respect to their views about his work, which was rather satisfying.
Leonard Hayflick (b. 1928), the recipient of several research prizes and awards, including the 1991 Sandoz Prize for Gerontological Research, is known for his research in cell biology, virus vaccine development, and mycoplasmology. He also has studied the ageing process for more than thirty years. Hayflick is known for discovering that human cells divide for a limited number of times in vitro (refuting the contention by Alexis Carrel that normal body cells are immortal), which is known as the Hayflick limit, as well as developing the first normal human diploid cell strains for studies on human ageing and for research use throughout the world. He also made the first oral polio vaccine produced in a continuously propogated cell strain - work which contributed to significant virus vaccine development.
Title: Meeting Monroe Eaton
Listeners: Christopher Sykes
Christopher Sykes is a London-based television producer and director who has made a number of documentary films for BBC TV, Channel 4 and PBS.
Tags: Merck, National Institute of Health, Monroe Eaton, Maurice Hilleman
Duration: 4 minutes, 11 seconds
Date story recorded: July 2011
Date story went live: 08 August 2012