NEXT STORY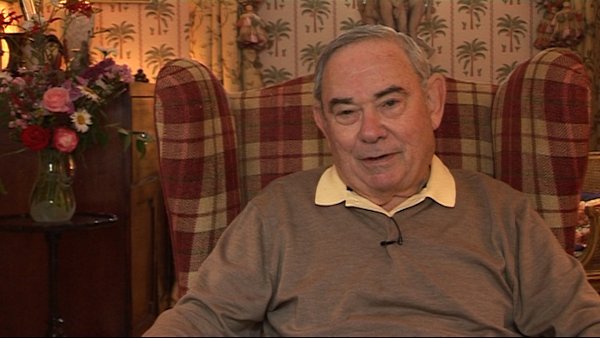 My fellow students
Applying for scholarships
Leonard Hayflick
Scientist
1
2
3
4
5
...
19
I was actually competing, prior to the last year of school, with a fellow girl student for a scholarship that would've allowed me to go to any university in the United States with four years tuition... free tuition. I believe it was called the Mayor's Scholarship, that is, the mayor of Philadelphia, for whom it was named over many years. This girl was not all that brilliant in my mind and the minds of many of my friends at that time, but she managed to ingratiate herself, and her mother was a big help to her, with most of the teachers in that school. And she was also a good student. And she, as I recall now, won that Mayor's Scholarship, which disappointed me and I think half the class, because they all thought that I should have won it and that this girl really won it by influencing and becoming very... overly friendly with teachers.
In any case, I was, as a backup, given a... two awards, one was to Temple University, which is a university in Philadelphia. I wasn't interested in Temple University, because they didn't have the strengths in science that I knew existed at the University of Pennsylvania. Consequently I... Also the second award that I won was called the Bausch & Lomb Award, the microscope company, and that seemed to me, and to a number of my friends who were supporting me at the time, to be a kind of second class award, and consequently they persuaded me to do the following, which I probably wouldn't have done without one of my friends in particular, persuading me to do it. He was quite a cynic; he was a brilliant kid. His name was Edwin Bauer, now deceased. But Ed, who had, as I say, a brilliant mind, he convinced me to reject this Bausch & Lomb Award and protest for having lost the Mayor's Scholarship. And I did it. Of course it had no real meaning and any material sense, but it was quite satisfying to have the courage as a high school student, to do something like that; it, sort of, gave me more guts than I thought I had. Consequently. I actually had won a competitive contest, a written test, for a scholarship, a full scholarship to Temple University, but as I... and that was a city wide competition. As I said earlier, I rejected Temple not because it wasn't a good university, but only because its strength in science didn't compare with that of Penn, and so I decided to have a shot at getting admission to the University of Pennsylvania. I did that, I was accepted, and started my class, as I recall, in January of 1946, that is about six months after the actual war had ended. I use 'actual' for reasons that I'll explain in a minute.
Leonard Hayflick (b. 1928), the recipient of several research prizes and awards, including the 1991 Sandoz Prize for Gerontological Research, is known for his research in cell biology, virus vaccine development, and mycoplasmology. He also has studied the ageing process for more than thirty years. Hayflick is known for discovering that human cells divide for a limited number of times in vitro (refuting the contention by Alexis Carrel that normal body cells are immortal), which is known as the Hayflick limit, as well as developing the first normal human diploid cell strains for studies on human ageing and for research use throughout the world. He also made the first oral polio vaccine produced in a continuously propogated cell strain - work which contributed to significant virus vaccine development.
Title: Applying for scholarships
Listeners: Christopher Sykes
Christopher Sykes is a London-based television producer and director who has made a number of documentary films for BBC TV, Channel 4 and PBS.
Tags: Philadelphia, The Mayor's Scholarship, Bausch & Lomb, Temple University, University of Pennsylvania
Duration: 4 minutes, 16 seconds
Date story recorded: July 2011
Date story went live: 08 August 2012