NEXT STORY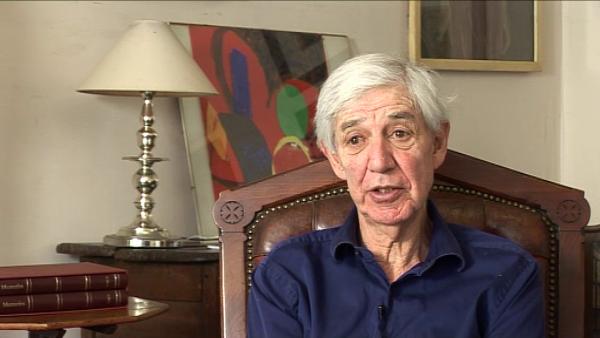 Cognitive therapy treatment for my depression
My theory on the evolution of multicellularity
1
2
3
4
I... I'm quite involved in evolution and I have a model about the evolution of multicellularity, which is published. It's never been quoted by anyone ever. And it's quite a nice model, which I can tell you. Do tell us. So single cells were doing very well; why did multicellularity evolve? And my model is, that what happened is that the cell divided and something went wrong and instead of the cells dividing, they stuck together, so they went around as a clump and they went on dividing and some fell off. What advantages did they have? What was the selective advantage? There was one. In hard times when there was no food for these cells to eat, the cells could eat each other. And that's the origin of multicellularity; the egg is the cell that is fed by other cells. What women are for, are to feed the egg. I think it's a nice model, but it's never been quoted by anyone other than myself.
Lewis Wolpert (1929-2021) CBE FRS FRSL was a developmental biologist, author, and broadcaster. He was educated at the University of Witwatersrand (BSc), Imperial College London, and at King's College London (PhD). He was Emeritus Professor of Biology as applied to medicine in the Department of Anatomy and Developmental Biology at University College London. In addition to his scientific and research publications, he wrote about his own experience of clinical depression in Malignant Sadness: The Anatomy of Depression (1999).
Title: My theory on the evolution of multicellularity
Listeners: Eleanor Lawrence
Eleanor Lawrence is a freelance science writer and editor, and co-author of Longman Dictionary of Environmental Science.
Tags: evolution, multicellularity, cell division, ovum
Duration: 1 minute, 10 seconds
Date story recorded: April 2010
Date story went live: 14 June 2010