NEXT STORY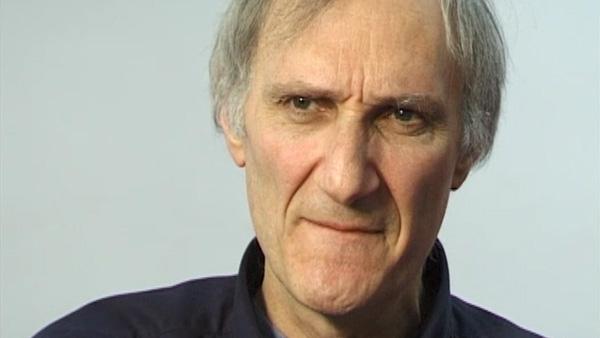 Why don't scientists retire in America?
'Thinkers' versus 'doers'
1
2
3
So I think there is a big difference between science in Europe and America. Part of it is the Americans really have the view that Jim Watson has frequently expressed which is that science is motored by competition and anxiety, and if you stopped the competition and anxiety, then the whole process would stop. And in Europe I think there's more of a feeling that curiosity is part of the drive and if you were to take away anxiety and competition, it would slow down but it wouldn't stop.
So the Americans, as a consequence of this view I suppose in some form, they maximise anxiety and competition. The whole system is built to maximise the feeling that you're in a competition so that scientists there are constantly looking over their shoulders, comparing themselves and what they do to what others do, and it's… it's I think quite an unpleasant type of environment to do science. So in Europe, of course there are labs that behave in that way and there are some labs in America that don't behave in that way, but generally I think it is true.
A second difference that I think is quite fundamental is that the Americans value the 'doing' more than they value the 'thinking', the ideas. So Europe values ideas for idea's sake, Americans are more enthusiastic and value more the showing of something. So somebody comes up with an hypothesis, it's not the hypothesis that's important, it's demonstrating that the hypothesis is correct or incorrect that the Americans value more, whereas in Europe the people who come up with the ideas are… are valued enormously, and I think that is a fundamental difference and I think it reflects in the way science is done generally. I think it is a little more thoughtful in Europe. People spend perhaps more time thinking about what they do, less time generating data. In America, particularly among young scientists, there's a feeling that if you were to go into the library and read and think for a week, this would be very anxiety producing because you'd constantly be thinking about your colleagues who are back in the lab generating data while you're just sitting under a tree or sitting in a library reading and thinking and, I mean, you're just wasting your time.
And… and I think the mentor, the… the lab leader, would probably think the same thing and would be quite unhappy about having their postdocs and students in the library for a week, whereas I think it's not that uncommon in… in Britain certainly for this kind of thoughtful science. So I'm much more enthusiastic about the thoughtful side; it's actually the intellectual part of the science that interests me and attracts me most, so it's one of the important reasons why I'm in Europe and doing science in Europe.
Martin Raff is a Canadian-born neurologist and research biologist who has made important contributions to immunology and cell development. He has a special interest in apoptosis, the phenomenon of cell death. Recently retired from his professorship at University College, London, these stories were recorded in 2000.
Title: 'Thinkers' versus 'doers'
Listeners: Christopher Sykes
Christopher Sykes is a London-based television producer and director who has made a number of documentary films for BBC TV, Channel 4 and PBS.
Tags: James Watson
Duration: 2 minutes, 49 seconds
Date story recorded: 2000
Date story went live: 13 July 2010