NEXT STORY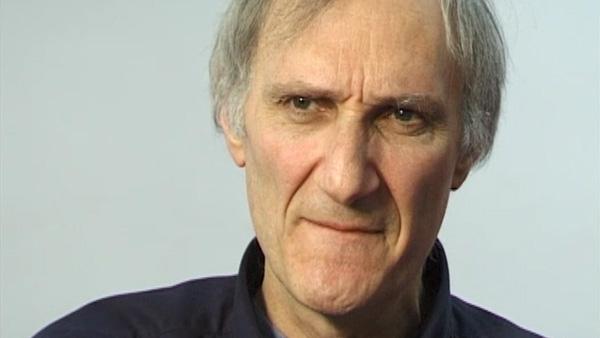 Advice to young scientists: Do important science!
Avrion Mitchison makes me a world player in immunology
1
2
3
Av Mitchison, my mentor, didn't put his name on the first paper on this subject that was accepted finally in Nature. So here was… he had actually started this project, it was his idea, he had started raising the antibodies before I got there, but he wouldn't put his name on the paper. As a result of that, I became an international figure in immunology because of this one paper that I was the sole author. So… this wasn't an exception for Mitchison, I mean, he did this over and over again with students and postdocs and it just had a huge impact on their careers. You see this very rarely done today and, anyway, it was… it was very important to me.
So after I'd been here for, I guess a year and a half… had been at Mill Hill for a year and a half, Mitchison was offered the chair of zoology at this university, University College London, and decided to take it. So one night he asked me, he said, 'If, you know… if you ever decided you wanted to stay in science and stay in Britain, it'd be great to have you'. And so that night I decided, cut out all this medicine stuff, become a scientist because I'd done eight, ten years of medicine and I'd only done a year and a half of science so, you know, I was now 31 years old, it was not an obvious thing to do but, anyway, the smartest thing I ever did.
And so we moved to here and it was Mitchison's idea to say, you know, you've spent all that time doing neurology, maybe you should use the same kind of approach to study cells of the nervous system, you know, make antibodies to distinguish one type of cell in the nervous system from another, and so we wrote a grant to do that. Neither of us knew anything really about the science of the nervous system. I mean clinical training is quite different from science. In fact, it's a terrible training for science really because in clinical medicine you're always looking back and comparing a patient to what others have seen and said and wrote, and comparing what you're seeing to that. In science it's the exact opposite; whatever you see, you're trying to see it differently, in a way no one's ever seen it. So the training in medicine… I mean, you really have to get rid of all that way of looking at the world and dealing with it, and so my own view is that medicine really is a very poor training for science and I… if I had to do it again, I would two years of medicine so that you learn how your body works and what to take seriously and what not to take seriously, and it's enormously helpful for life but useless for science in my view.
Anyway, we did that… I did that. I started making antibodies in the cells of the nervous system and basically it didn't work. I mean, we tried this for years and it didn't work, and finally we got our first breakthrough and began to be able to use antibodies to dissect cells in the nervous system, but it was very tough-going and switching fields was also very tough-going. The system doesn't make it easy to do it. We should make it a hell of a lot easier because history tells you switching fields is tremendously creative. Because in science, as I said, what you're trying to do is always see things in a way no one's ever seen it before because you're always seeing it in a way that isn't right. You don't know enough to see it right so you're trying to always change your perspective, and it's… it's very hard to do, but it's much easier if you move from one field to another because now you come into the new field without all this baggage of traditional way of seeing it and you bring a new way of looking at the subject.
So my moving from immunology to neurobiology I think took a hell of a long time. It was hard, but I think it was very useful in the end. Feynman used to say wouldn't go to meetings, wouldn't read journals because all this dogma coming at you, how everybody is seeing the world, it's very hard to fight your way out of that and see it differently. So one way of doing it is moving from one field to another, and I've done that probably four or five times in my career.
Martin Raff is a Canadian-born neurologist and research biologist who has made important contributions to immunology and cell development. He has a special interest in apoptosis, the phenomenon of cell death. Recently retired from his professorship at University College, London, these stories were recorded in 2000.
Title: Avrion Mitchison makes me a world player in immunology
Listeners: Christopher Sykes
Christopher Sykes is a London-based television producer and director who has made a number of documentary films for BBC TV, Channel 4 and PBS.
Tags: Nature, Mill Hill, MRC National Institute for Medical Research, Avrion Mitchison, Richard Feynman
Duration: 4 minutes, 25 seconds
Date story recorded: 2000
Date story went live: 13 July 2010