NEXT STORY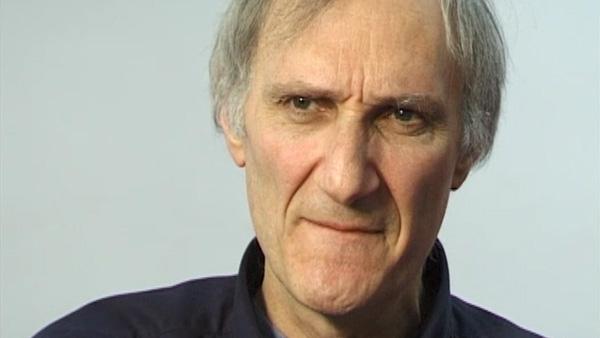 The Mitchison dynasty
The embarrassing truth of my lymphocyte discovery
1
2
3
It took me months to realise that this was an important discovery. In fact, I didn't realise it. The truth of it is, the embarrassing truth is that somebody had to tell me at lunch. You know, I was describing these experiments and saying, you know, I was given this project and I've done this, I've done this, I've done this and, you know, I'm now going to do that. He says, 'Well, it sounds like you've nailed it'. This is a colleague, this friend. 'It sounds like… I mean, what else could it be?' And I said, 'Well, yes, it does… does seem sort of convincing, but I… you know, how could it possibly be? I mean, I've only been doing this for nine months or a year. I mean, how could it possibly be?'
And so it took somebody else telling me that this was really important and probably right and you had enough, stop and write the damn thing. That is what I needed. So, yeah, I think it's not that straightforward. And some people never get it, I can tell you. They will never gain the confidence. Even if they make the discovery, they just don't have enough self-confidence to state it, write it. Because once it's in the record, it's in the record, and if you're wrong, it doesn't look so good. So, yeah, you want to be careful, and…
But my own view is, so I… to come back to the question of advice to a young scientist, one thing I think that's very important is to interpret your experiments, your results in the boldest way you can and get away with it. So you want to make it seem as important as you possibly can and not be cautious. Caution is a mistake. You don't want to get the facts wrong, the data have to be right, but the interpretation is your right and there I think everything says be bold. Be bold. Make it as important as you possibly can.
And, you know, if the interpretation is wrong, there… it's always wrong in detail because you never know enough. But if you make it bold so that people will read it and pay attention and their heart will start to race, often they'll get angry and they'll want to show you're wrong, so that's exactly what you want. You want other people to pay attention and try to show you're wrong, because otherwise you're going to spend the rest of life trying to show you're wrong. It's better to get more people involved trying to show you're wrong, because you're always wrong in detail, so… anyway, so that's an important piece of advice that I think most scientists wouldn't give to young scientists. There's no point giving them advice that [unclear]… everybody else gives them. Give them advice that they're not going to get from… from others.
Martin Raff is a Canadian-born neurologist and research biologist who has made important contributions to immunology and cell development. He has a special interest in apoptosis, the phenomenon of cell death. Recently retired from his professorship at University College, London, these stories were recorded in 2000.
Title: The embarrassing truth of my lymphocyte discovery
Listeners: Christopher Sykes
Christopher Sykes is a London-based television producer and director who has made a number of documentary films for BBC TV, Channel 4 and PBS.
Tags: T cell, B cell, peer review, lymphocyte
Duration: 2 minutes, 32 seconds
Date story recorded: 2000
Date story went live: 13 July 2010