NEXT STORY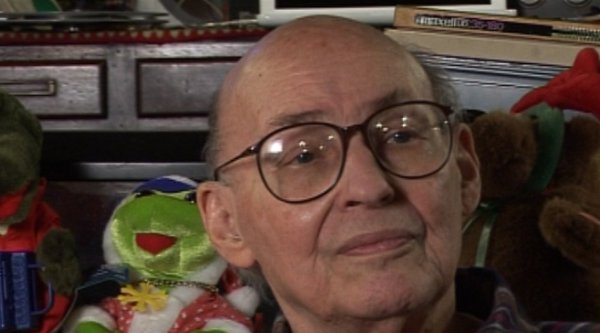 An early understanding of basic physics
1
2
3
4
5
...
16
It's interesting… it… I can't remember, or my representation of early years is, there's home, and things one did there, and there's school, and there's no third world. There's the world… well hobbies, and I was always building things, and maybe with blocks as a child… I remember a few strange scenes. For example, an image that I have repeated many times is building a tower out of Tinker toys; Tinker toys are these wonderful objects made of little round spools with holes in them and little round sticks, and you make things by putting the sticks in the holes.
And it's sort of the opposite of Lego, because if you… Lego became popular, but it's bricks, and you could only have right angles, and to make something strong you have to just pile on a lot of things, because with Lego blocks there's really no way to make a triangle. With Tinker toy, it's almost the opposite, because Tinker toy spools and sticks are kind of optimal, because you can make triangles with three sticks and three spools, and a triangle is terribly strong: the reason is it can't change its shape without changing the length of the stick. If you make a square, then… then it can do this; it wobbles. I often wonder how many modern children don't understand the strength of structures because all the toys they grew up with were blocks and Legos… Legos plugged together, and you cannot make a triangle. So it's a strange world, and we could trace the decline of American inventiveness perhaps to… to this revolution.
The other toy was Erector sets, or the English Meccano set, which was almost the same but higher quality. And I was addicted to those, and in fact even today, if I need to make something quickly, I'll look for my Meccano set – Number Ten Meccano set – but it's not home, it's at my son Henry's house, so that his… my grandchildren can play with it.
But that was the world that I lived in. If I wanted to build something, I could make something quickly out of these construction sets. There's a… there was another Swedish one called FAC, which was more like Tinker toy, and it had clamps and rods. And between the Erector and Meccano sets which allowed you to build structures with beams and cross bracers, and the FAC sets and so forth, where… where you could make pulleys and gears work very well, with that kind of equipment a child could build engineering prototypes of… of rather complicated things which are almost impossible today for a child to build because all the child has is Lego, which makes it very hard to get gears to… and pulleys to work. So it's a… it's a curious thing that the toys became more sophisticated, but more realistic and less flexible.
Marvin Minsky (1927-2016) was one of the pioneers of the field of Artificial Intelligence, founding the MIT AI lab in 1970. He also made many contributions to the fields of mathematics, cognitive psychology, robotics, optics and computational linguistics. Since the 1950s, he had been attempting to define and explain human cognition, the ideas of which can be found in his two books, The Emotion Machine and The Society of Mind. His many inventions include the first confocal scanning microscope, the first neural network simulator (SNARC) and the first LOGO 'turtle'.
Title: Tinker Toys versus Lego
Listeners: Christopher Sykes
Christopher Sykes is a London-based television producer and director who has made a number of documentary films for BBC TV, Channel 4 and PBS.
Tags: Tinker Toys, Lego, Meccano
Duration: 4 minutes, 18 seconds
Date story recorded: 29-31 Jan 2011
Date story went live: 09 May 2011