NEXT STORY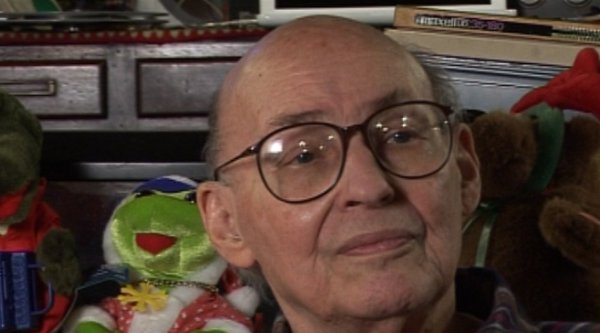 My work with Seymour Papert on neural networks
Evolution intervened between psychology and physics
1
...
10
11
12
13
14
...
16
The important thing… the important difference between psychology and physics is that evolution intervened. And… so, the properties of a person don't depend on simple physical things, but they depend on the intervention of a computer; of an enormously complicated intermediary system with many parts. Therefore… I know I once counted in this big neurology book... I went through the index and there were 400 words referring to parts of the brain. The caudate nucleus and the lateral this or that... the frontal that… there are all sorts of geometric descriptions of these objects. And… so, when something happens in the psychological world, it might be because of the interaction of 15 different kinds of computers that evolved over that wonderful 400 million years between the time we were yeast and the time we were mutated chimpanzees. A lot of changes happened. And so, the laws of psychology are not like the laws of physics. You're not going to find seven principles that explain almost everything. You're going to find 7,000 principles that come from the interactions of 20,000 or 30,000 genes or... that number keeps varying because people find little things in the genome that affect others and… the number of… we know that the number of developmental influences is in the tens of thousands in any case. And so, any explanation of what a biological organism does is likely to involve incredibly complicated explanations whereas if you take a simple physical or if you take a typical non-computational physical system, then there's a chance that you can find a… a pretty good simple explanation for some aspects of what it does. So, psychology is... it's… maybe we shouldn't call it a science because we like to think of sciences as very orderly and highly evolved systems… are just… the history of evolution is a history of immensely funny accidents. Almost everything could have happened some other way and... so there's not much significance in the particular way any particular biological system works. It depends on the history of what happened in the millions of years before that thing evolved.
Marvin Minsky (1927-2016) was one of the pioneers of the field of Artificial Intelligence, founding the MIT AI lab in 1970. He also made many contributions to the fields of mathematics, cognitive psychology, robotics, optics and computational linguistics. Since the 1950s, he had been attempting to define and explain human cognition, the ideas of which can be found in his two books, The Emotion Machine and The Society of Mind. His many inventions include the first confocal scanning microscope, the first neural network simulator (SNARC) and the first LOGO 'turtle'.
Title: Evolution intervened between psychology and physics
Listeners: Christopher Sykes
Christopher Sykes is a London-based television producer and director who has made a number of documentary films for BBC TV, Channel 4 and PBS.
Tags: evolution, neurology
Duration: 3 minutes, 8 seconds
Date story recorded: 29-31 Jan 2011
Date story went live: 13 May 2011