NEXT STORY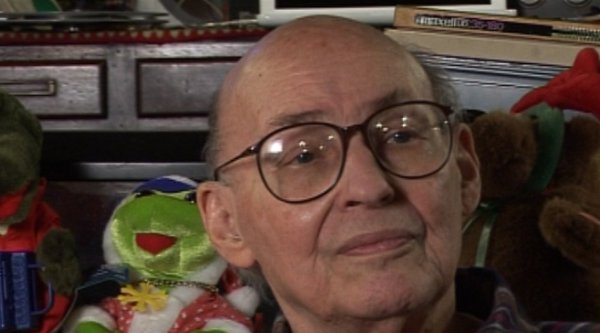 Making a ball bearing weapon
Why I got on so well with Claude Shannon
1
...
11
12
13
14
15
16
Claude Shannon had been working at Bell Labs in Murray Hill, New Jersey. And I forget how we became acquainted, but in the summer of 1952, when I was in the middle of graduate school at Princeton in fact, we got invited – John McCarthy and I, who was also a graduate student – to spend the summer working with Claude Shannon on theories of computation and things like that. This is before there were hard… there were hardly any computers in the world in 1952, but somehow, that connection was made. And we hit it off because both Shannon and I were addicted to making interesting new mechanical devices. And we both had Erector sets and Meccano sets, which enable a child to build pretty complicated machinery in a few minutes. So, I think the reason that Shannon and I got along so well was that we had pretty similar mathematical interests, but we were also interested in mechanical gadgets and... I remember one day, we were trying… I was trying to assemble something by pushing a wire into something and I couldn't figure out how to get it to go through all that… little turns and things. Shannon said: 'That shouldn't be hard, it's as easy as pushing a string.' And it sort of characterizes this problem in a way that has always stuck in my mind. For… some problems are hard because they're terribly complicated. Some problems are hard just because it's not in the nature of the thing that it can be done at all.
Marvin Minsky (1927-2016) was one of the pioneers of the field of Artificial Intelligence, founding the MIT AI lab in 1970. He also made many contributions to the fields of mathematics, cognitive psychology, robotics, optics and computational linguistics. Since the 1950s, he had been attempting to define and explain human cognition, the ideas of which can be found in his two books, The Emotion Machine and The Society of Mind. His many inventions include the first confocal scanning microscope, the first neural network simulator (SNARC) and the first LOGO 'turtle'.
Title: Why I got on so well with Claude Shannon
Listeners: Christopher Sykes
Christopher Sykes is a London-based television producer and director who has made a number of documentary films for BBC TV, Channel 4 and PBS.
Tags: Murray Hill, New Jersey, 1952, Bell Laboratories, Claude Shannon, John McCarthy
Duration: 2 minutes, 10 seconds
Date story recorded: 29-31 Jan 2011
Date story went live: 13 May 2011