NEXT STORY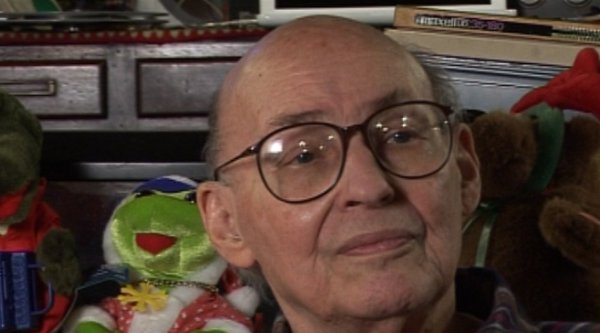 The cleverest rat
My friendship with BF Skinner
1
...
12
13
14
15
16
So anyway, I admired Skinner for having such clear theories and systematic ones. And… and I was good at electronics, so I hung around that laboratory and we became friends and he got me to help wire some cages. So, I really had this experience of helping to set up these experiments, although I had concluded that they were too simple minded and you would never understand how people would learn things like language based on… on that sort of thing and... but the… the main thing was that he… he was happy to discuss these things and he introduced me to the other two young assistant professors who were major figures in the rest of my life: George Miller, who was perhaps the most important scientist starting modern cognitive computational psychology, and Joseph Licklider, who was… had worked on theories of how hearing worked, but was beginning to envision the computer of the future and eventually who went to Washington and organized the Advanced Research Project Agency to fund basic research on artificial intelligence and psychology. In fact, he got the funding for the young people who created the first… the ARPANET, which became the Internet, which became… the new world. So, Skinner was the first person I had met who brought me into that environment. And… so we were friends and we… we did electronics together and so forth, but he didn't have… he was a behaviorist and he didn't have… he didn't like making theories of what could happen in the brain to cause these things to work. But it was Miller and Licklider and this next generation who were interested in making theories. What could be in the brain that would learn that way? And is this the main way of learning or is this the way fish learn, but not people? And Skinner tried to argue that higher level learning was just more and more conditioning on conditioning rather than involving other new processes. But… but we remained friends for years. Again, it was… I inherited this golden age by just miraculously encountering just the right people at the right time.
Marvin Minsky (1927-2016) was one of the pioneers of the field of Artificial Intelligence, founding the MIT AI lab in 1970. He also made many contributions to the fields of mathematics, cognitive psychology, robotics, optics and computational linguistics. Since the 1950s, he had been attempting to define and explain human cognition, the ideas of which can be found in his two books, The Emotion Machine and The Society of Mind. His many inventions include the first confocal scanning microscope, the first neural network simulator (SNARC) and the first LOGO 'turtle'.
Title: My friendship with BF Skinner
Listeners: Christopher Sykes
Christopher Sykes is a London-based television producer and director who has made a number of documentary films for BBC TV, Channel 4 and PBS.
Tags: Washington, ARPA, ARPANET, BF Skinner, George Miller, Joe Licklider
Duration: 2 minutes, 59 seconds
Date story recorded: 29-31 Jan 2011
Date story went live: 13 May 2011