NEXT STORY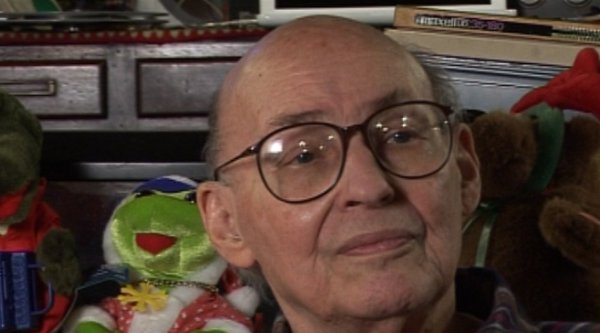 Working with Push Singh
Collaborations in my career
1
...
12
13
14
15
16
Well, as I've said in many ways in... in this long career, I've had many... many great things happen that... that might not have happened. And I... I sort of see these as maybe a dozen strokes of great luck. Like... I never mentioned much about working with Patrick Winston, but when McCarthy and I started the AI laboratory, we had a wonderful situation where – as I said – both of us had ideas about what to do and both of us thought about different things, but we thought pretty much the same way, so it was only necessary to exchange a few words once in a while when something important came up or some decision had to be made. And, I've mentioned that I always loved being a co-director because if you could find another person who was so much like you, that you could go away and be sure the right decision would be made. Anyway, it was much better than having the weight of responsibility on you all the time. I can't imagine what it's like to be an executive in a company where you're running everything, like Steve Jobs making all the design decisions for that computer, but of course, there are 100 people inventing things for him to choose from. Anyway, McCarthy moved to Stanford after a few years, but Papert appeared magically and again, we were two people who thought very similarly. And then, when Papert got more interested in education and starting the Logo project, one of my former students named Patrick Winston took on the same role and again, we could communicate – in a few words – large amounts and... after a while, I let him be the main runner of the laboratory and he had his own assistants. And working with Winston was wonderful because I could just say a few words and he would understand more than I had said and would change what some students were doing and we would work together on many theories.
Marvin Minsky (1927-2016) was one of the pioneers of the field of Artificial Intelligence, founding the MIT AI lab in 1970. He also made many contributions to the fields of mathematics, cognitive psychology, robotics, optics and computational linguistics. Since the 1950s, he had been attempting to define and explain human cognition, the ideas of which can be found in his two books, The Emotion Machine and The Society of Mind. His many inventions include the first confocal scanning microscope, the first neural network simulator (SNARC) and the first LOGO 'turtle'.
Title: Collaborations in my career
Listeners: Christopher Sykes
Christopher Sykes is a London-based television producer and director who has made a number of documentary films for BBC TV, Channel 4 and PBS.
Tags: Logo, Stanford University, Patrick Winston, John McCarthy, Steve Jobs, Seymour Papert
Duration: 2 minutes, 36 seconds
Date story recorded: 29-31 Jan 2011
Date story went live: 13 May 2011