NEXT STORY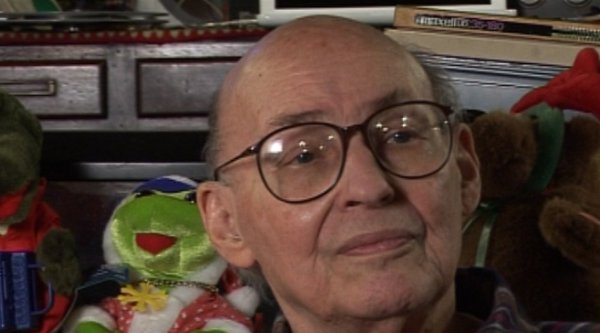 'I want an anti-fad fad'
The opportunities for research within Artificial Intelligence
1
...
12
13
14
15
16
Anyway, it does concern me that... that the opportunities for research in my field are not as good as they were when I was a youngster. It was wonderful that if I asked George Miller: 'How could we get some support to build a learning machine like this one?' He said, well, he'll find a way. And a few weeks later, he told me that some money had appeared from some magic source and we could go ahead. It's much harder now and if a young person wants to work on a new field that's not very promising yet because there's... there's a prospect... may be 40 years to start to pay off, it's almost impossible to get support for that. So we need to... we... we need somehow to develop better long range institutions for... for research. I'd like to see many more people working on artificial intelligence. I've been complaining a lot that... what happens is that this field tends to get wrapped up in fads. So that, in the 1950s and 1960s – let's say the 1960s – my laboratory at MIT and Newell and Simon's laboratory at Carnegie Mellon University were sort of... and Stanford... there were three main groups. Each of them had about 10 or 15 people and we were very productive. Now, I don't see very many more places like that. The ones that existed are contracting a little bit, but I see very large numbers of people following – what should I call them? – monotheistic fads. Interesting, there's a... I have an idea for a machine that will be intelligent. It will work by making predictions and doing such and such. That's a nice idea and... there's a group trying to make that kind of machine. There are many people who say, all we need is a set of perhaps 10,000 or 10 million rules and... in each situation, the machine has to find which rule will apply to that and make the situation better. And so, in the 1980s there was a great fad in making rule-based intelligent machines. And those turned out to be quite good at solving some problems like airline reservations and – in some cases – even stock market predictions. But of course, that only works for a while until the other people get the same program.
Marvin Minsky (1927-2016) was one of the pioneers of the field of Artificial Intelligence, founding the MIT AI lab in 1970. He also made many contributions to the fields of mathematics, cognitive psychology, robotics, optics and computational linguistics. Since the 1950s, he had been attempting to define and explain human cognition, the ideas of which can be found in his two books, The Emotion Machine and The Society of Mind. His many inventions include the first confocal scanning microscope, the first neural network simulator (SNARC) and the first LOGO 'turtle'.
Title: The opportunities for research within Artificial Intelligence
Listeners: Christopher Sykes
Christopher Sykes is a London-based television producer and director who has made a number of documentary films for BBC TV, Channel 4 and PBS.
Tags: Allen Newell, Herbert Simon, Carnegie Mellon University, Stanford University, 1980s, George Miller, Allen Newell, Herbert Simon
Duration: 3 minutes, 1 second
Date story recorded: 29-31 Jan 2011
Date story went live: 13 May 2011