NEXT STORY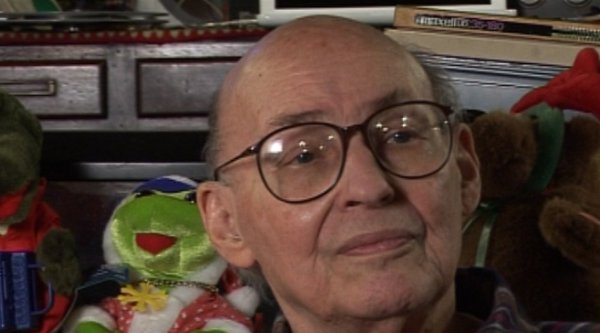 My career was based on cowardice
The careers I didn't choose
1
2
3
4
5
...
16
What did I think I was going to do in my career? I have an oversimplified story about how I viewed the future when I was in college, and the simplified view was that the first thing I thought is that… maybe I would do electrical engineering. But I ran into… quite quickly met some people who were very good at that, so it seemed to me, well, they didn't need me. And then I thought that, well, I'm pretty good at mathematics, but after spending those... year of lunches with… with Andrew Gleason I realized that, well, there's some mathematicians who are so much deeper and faster than I am that if I really went into that I wouldn't make a big difference, because Andy could do something in a few hours that might take me a few months.
So the second best mathematician is really a waste of resources, so I didn't really see a career in mathematics even though I was… except for the people who were better than me, I was very good at it. And then I got interested in… or at the same time I became… I started to invent learning machines and theories of neural networks, and that's another story: that all came from opening a book called Mathematical Biophysics.
Early in my college career I was just wandering through a library, and I came across this book by Nicholas Rashevsky, and it was full of little chapters like how does a cell divide, or how does a neuron conduct a signal, or just very simple questions: how does… how does a heart pump? And each little chapter takes some commonsensical question about some aspect of biology and makes a mathematical theory, and usually this mathematical theory is different from any other theory. For this theory of how the heart pumps, there was a little paper by Oliver Selfridge, or maybe it was by Oliver Selfridge and Walter Pitts, and it described how certain waves would happen in a sheathe of muscle, and the interesting property of these waves is that the faster ones would drive the slower ones out, and so the whole thing would eventually beat as a single unit, because it was being controlled by the fastest source of pulses, or something like that.
So this was using the theory of topology, an obscure branch of mathematics, to understand a biological thing. I was really fascinated by that, so maybe I was going to be a biologist. But other people were pretty good at that too, so why bother?
Marvin Minsky (1927-2016) was one of the pioneers of the field of Artificial Intelligence, founding the MIT AI lab in 1970. He also made many contributions to the fields of mathematics, cognitive psychology, robotics, optics and computational linguistics. Since the 1950s, he had been attempting to define and explain human cognition, the ideas of which can be found in his two books, The Emotion Machine and The Society of Mind. His many inventions include the first confocal scanning microscope, the first neural network simulator (SNARC) and the first LOGO 'turtle'.
Title: The careers I didn't choose
Listeners: Christopher Sykes
Christopher Sykes is a London-based television producer and director who has made a number of documentary films for BBC TV, Channel 4 and PBS.
Tags: Mathematical Biophysics, Andrew Gleason, Nicolas Rashevsky, Oliver Selfridge, Walter Pitts
Duration: 3 minutes, 34 seconds
Date story recorded: 29-31 Jan 2011
Date story went live: 09 May 2011