NEXT STORY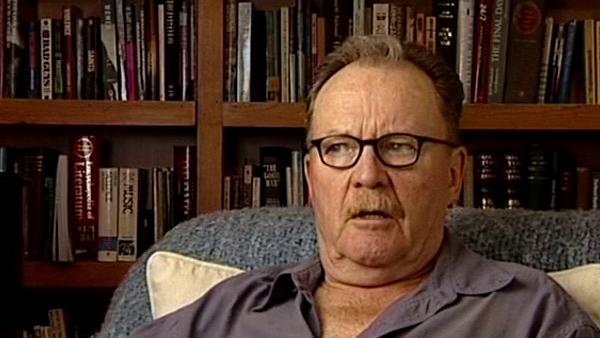 The Wanderers
Working with Phil Kaufman and Invasion of the Body Snatchers
Michael Chapman
Film-maker
1
2
3
4
5
6
...
10
I did all... in all either four or five movies with Phil and enjoyed them very much, and... and admire him and think that he's an excellent director, and that of the '70s directors he doesn't get as much credit as he deserves, and I... for whatever reason, but I'm very proud of [The] Wanderers and Invasion of the Body Snatchers and [The] White Dawn – very, very proud of them; I think they are excellent movies and I happen to have seen them just recently, as... I may have mentioned that I supervised the transfer to DVD of [The] White Dawn, and that I... there was a kind of collection of Phil's movies shown just recently, and I saw... and they wanted me to come and be on a panel and everything, and I saw The Wanderers again. I didn't see Invasion of the Body Snatchers, but I happened to have seen that fairly recently on a DVD. They're great fun, you know, they're wonderful fun; they're deliberately, as I think I said, in a sense, B-movies in that they are... don't have enormous budgets, and they don't have enormous stars, or they had perfectly... I mean, they had Donald Sutherland and people in Invasion of the Body Snatchers and Captain... you know, with the ears – what's his name, from... Anyway, they were movies that were very specifically about a subject and... and treated that subject intelligently and in for fun, and they were, in the good sense, B-movies.
Invasion of the Body Snatchers couldn't have the kind of zeitgeist down that the original one had. I mean, I remember seeing the original one on the Nemo Theatre on 110th Street in Broadway, and it was clear right away that most people that I knew were pods and... and that this was in about the '50s, and it has McCarthyism and the… the conformity, and it has all unconscious material, talk about 'my God', so it was wonderful, and we couldn't... in the... in the '70s, have anything that was quite so nailed down as that, but it's a pretty good and charming and funny movie; it goes on – it has maybe one too many climaxes and things – but there's a lot of wonderful fun in it, you know... the fun of movie making and the fun of... and I'm... I'm a pod in it.
There are people... the whole San Francisco film community wanted to be in it because there was a lot of... there was a lot of straining to be a... 'I want to be a pod, I want to be a pod', but we were very careful who we let be pods and I got to be a pod – I was a nightwatchman in the... in the Department of Health where they sneak back, and they come round the corner and there's a night watchman mopping with his mop, and he looks like that and... and I'm a pod, and Tom Luddy from the Pacific Film Archives is a pod, and Bobby Duvall, who had worked with Phil on a movie years ago happened to be in San Francisco, so we threw him in... in as a pod; he's dressed as a priest and he's swinging on a swing – he's a pod. There was a lot of... there was a lot of competition to be pods; we all wanted to be. And it's great fun, and it has... it has the '70s kind of down, you know: sort of '70s San Francisco scene where a... it's hard to know if someone is a pod or whether they're just a sort of, you know, '70s asshole, and what's-his-name is a psychiatrist, and you can't know... you know for a long while you don't know whether he's really a pod or he's just a psychiatrist, and it turns out he's both... oh, you know, captain from space, from... help me... Leonard Nimoy. Leonard Nimoy. Thank you. Yes, you don't know whether Leonard Nimoy is a pod or a psychiatrist and it turns out he's both, and he's wonderful, both as a pod and a psychiatrist. It was a lot of fun that movie, and Jeff Goldblum was a silly poet and things... oh, it has... it has just fun, and I did whatever occurred to me to do, you know, to hype things up.
At one point, we shot a whole scene with a 16mm lens, as though it was the pod's point of view and things, and, oh God, we just did... we did anything we could think of to be outrageous, because we knew we couldn't be as brilliantly on... on point as the first one was because the political and social situation wasn't the same, so we just said, 'What the hell, we'll have fun', and we... I think we did have fun, and... and it was... and it was fun to do, because of that – because we felt really quite free to enjoy ourselves and make outrageous stuff and put... and hang the camera upside down, have the camera come this way, and turn that way, and be on a bungee cord, and do anything we wanted, and have huge shadows preceding people running through the night and stuff. We did whatever we... whatever amused us and felt quite free to, and there are some sequences in it that are really quite fun; really quite, quite fun. There's a long sequence that I shot handheld that I challenge you to tell whether it was a steadicam or handheld – I mean, it's really... I'm really quite proud of that. I show that every once in a while; it goes... follows Donald and Brooke Adams down everything, and they're arguing and they talk and the camera goes here and goes there, and goes around with them for a long... a whole long sequence in one take, and it looks as if it's a steadicam, but they didn't have steadicam – I did it hand held – and it was... we had a great deal of fun doing it, and it doesn't add up to anything like the first one but it has a nice paranoid... it has moments of real wonderful paranoia to it, and it was fun to do.
Michael Chapman (1935-2020), an American cinematographer, had a huge influence on contemporary film-making, working on an impressive array of classic films including 'Taxi Driver', 'Raging Bull', 'The Lost Boys' and 'The Fugitive'.
Title: Working with Phil Kaufman and "Invasion of the Body Snatchers"
Listeners: Glen Ade Brown
British Director of Photography and Camera Operator Glen Ade Brown settled in Los Angeles 10 years ago.

He has been working on features, commercials and reality TV. He played an instrumental role in the award-winning ABC Family series "Switched" and is also a recipient of the Telly and the Cine Golden Eagle awards for Best Cinematography. He was recently signed by the Judy Marks Agency and is now listed in her commercial roster.
Tags: The Wanderers, Invasion of the Body Snatchers, The White Dawn, San Francisco, 1970s, Phil Kaufman, Donald Sutherland, Tom Luddy, Robert Duvall, Leonard Nimoy, Jeff Goldblum, Brooke Adams
Duration: 5 minutes, 19 seconds
Date story recorded: May 2004
Date story went live: 24 January 2008