NEXT STORY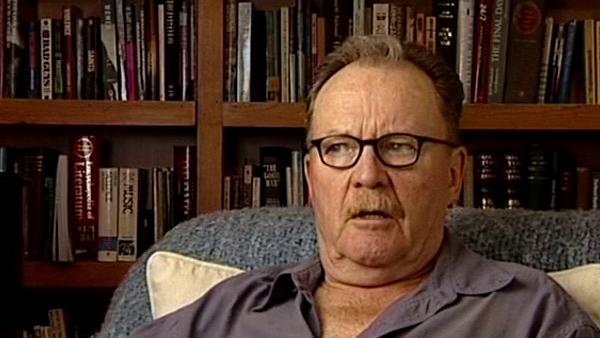 Shoot to Kill
All The Right Moves: Casting
Michael Chapman
Film-maker
1
...
5
6
7
8
9
10
The only casting choice that really mattered was casting Tom Cruise. And Tom Cruise was a young actor, and it was before we cast him, and were shooting, I think, before Risky Business came out and made him a big star. And he was just represented by the... I forget who the woman was who was the casting director, but he was represented as a very good young actor. And, by the way, he was. I think he did a wonderful job in All the Right Moves. Quite convincing and not overplayed, and not like a star, and he was just this young kid playing football, you know. He did a hell of a good job. And I can't pretend that I, you know, was a great director of actors and everything, but I knew about football and I remembered being a teenager, and... The other people, I just had casting calls and cast them by instinct. But partly it had to be... they had to be able to play football, most of the kids. So there was a lot of... you know, 'Can you throw, can you catch, can you run', and so I had that... that sort of parameter guiding what I did.
I can't remember how I cast Lea Thompson. I remember that I had to ask... I mean, they wanted a certain amount of nudity and I had to ask a series of actresses to take their shirts off, which is so humiliating. It is just... I can't tell you how humiliating it is, and they didn't seem to mind, but I minded terribly. And the producer was there with me. And he had to, sort of, okay the breasts. I can't... it's of a level of humiliation you can't even begin to imagine. So finally, after a while, when I was fairly sure that I wanted Lea Thompson, because she could act... I mean, apparently her breasts passed the producer's test. I finally said, 'Look, you just look at them, I can't', and I left the room. I couldn't do it, was all. I mean, as a cameraman you don't have to do that sort of stuff. There's whole levels of humiliation you don't have to go through. It's a much better job. I mean, unless you are, you know, a big star as a director, and have authority, it's... it's really a hectic and in many ways, humiliating job. You have to deal with... in my case I was fairly lucky, but you all know of horror stories of having to deal with actors and actresses, and just... I, unfortunately, did it, in some ways, the wrong way. There... the one actor's agent called up and with all other things, she says that I picked up a... the agent complained that I picked up a two by four and threatened to hit the actor. This was on All the Right Moves, and I probably did, actually. And I'm... but it worked. He pulled himself together and did a very good job. I won't go into who it was. It wasn't Tom Cruise. But, on [The] Clan of the Cave Bear, too, I supposedly threatened a guy with a piece of pipe. I can't believe I did, but maybe I did, I don't know.
Michael Chapman (1935-2020), an American cinematographer, had a huge influence on contemporary film-making, working on an impressive array of classic films including 'Taxi Driver', 'Raging Bull', 'The Lost Boys' and 'The Fugitive'.
Title: "All The Right Moves": Casting
Listeners: Glen Ade Brown
British Director of Photography and Camera Operator Glen Ade Brown settled in Los Angeles 10 years ago.

He has been working on features, commercials and reality TV. He played an instrumental role in the award-winning ABC Family series "Switched" and is also a recipient of the Telly and the Cine Golden Eagle awards for Best Cinematography. He was recently signed by the Judy Marks Agency and is now listed in her commercial roster.
Tags: Risky Business, All The Right Moves, The Clan of the Cave Bear, Tom Cruise, Lea Thompson
Duration: 2 minutes, 55 seconds
Date story recorded: May 2004
Date story went live: 24 January 2008