NEXT STORY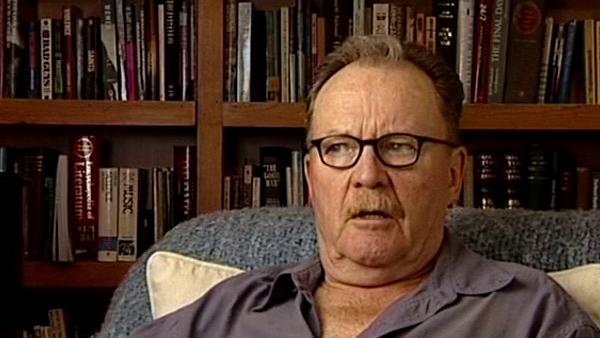 Directing
Michael Chapman
Film-maker
1
...
6
7
8
9
10
What I think about the studio system then and the major movies that are made now is that then they were the only game in town. There was this... in the great days of the studios and the great days of studio movies, there was no television – at least, you know, towards the end of the studio days there was television – but... and they jumped in on television, but in the great days of... there was no television. There was no anything, but those movies. So that, while some studio may have had one policy and another studio another, and one director had one vision and another director another, there was a basic consistency – an almost unconscious consistency – in what they were saying, or what they were implying, about life, about sexuality, about heroism, about how to behave, how to dress, how to do that. That no longer applies. Now there's... how many channels of television, plus DVDs, plus the Internet, plus everything. There is no... there is an utter fragmentation of point of view, so that, while studio... big studio movies may think they have some sort of point of view, or something to say, that doesn't have the overpowering cohesion that the studio system once had.
And now it's a movie that just says, you know... makes a movie about the Vietnamese war, or makes a movie... it's a western or something, but it doesn't have the mythic quality that westerns once had about... it is not as convincingly mythic, anyway, no how much desperately they try to make it so. And because there are simply so many points of view and so many outlets, actually, more than anything else. The outlets promote their points of view. There are so many ways that you can get an image seen, or that images are seen... that after all, movies or studio movies are out-grossed by porno, and out-grossed by video games make more money per year, apparently, than... than studio movies, or at least in their first release. And supposedly the porno industry makes more money per year than studio movies do. So they... they simply... they don't have the same power. They may have... one individual movie may sweep the world away, but it doesn't have the cumulative power that it once had. It doesn't mean that they're any more or less... either good or bad or sincere or insincere. Insincere I would think, but they don't... they simply don't have the same kind of power. And I think that's generally true of the movie industry altogether – the American or the large-scale American and Western European movie industry.
Michael Chapman (1935-2020), an American cinematographer, had a huge influence on contemporary film-making, working on an impressive array of classic films including 'Taxi Driver', 'Raging Bull', 'The Lost Boys' and 'The Fugitive'.
Title: Movies: Then and now
Listeners: Glen Ade Brown
British Director of Photography and Camera Operator Glen Ade Brown settled in Los Angeles 10 years ago.

He has been working on features, commercials and reality TV. He played an instrumental role in the award-winning ABC Family series "Switched" and is also a recipient of the Telly and the Cine Golden Eagle awards for Best Cinematography. He was recently signed by the Judy Marks Agency and is now listed in her commercial roster.
Tags: studio movie, studio system, television, pornography, movie industry
Duration: 2 minutes, 49 seconds
Date story recorded: May 2004
Date story went live: 29 September 2010