NEXT STORY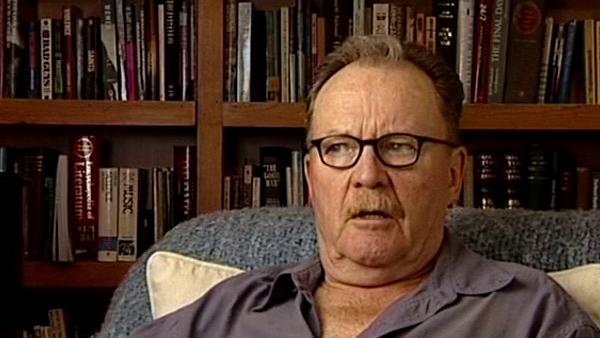 Having fun operating on Jaws
Different operating styles
Michael Chapman
Film-maker
1
...
6
7
8
9
10
My take on operating and Gordy's [Gordon Willis] over the years certainly diverged. Because Gordy was a real classicist and tended to be totally still... a lot of operating was just trying to stay awake and not... you know, you didn't have to pan much. And... and operating was... was framing for Gordy. Very, very elaborately thought-out frames, like... like painting, like drawing, you know. I mean, the... the head would be here and the lines would come this way, and it would make you look there, and it's very beautiful and very classically done. And I agreed with him entirely and thought it was wonderful. I... my own... my own preference is for more nervousness and movement in the frame. And when I operated for myself, and when I operated and also do other things, I tended to bring more nervousness and more movement and more... more speed into the frame. But that's... you know, I was operating for Gordy and I was operating what he wanted, and I totally agreed with... under his regime, which was a regime I was enormously admiring of. I wanted to do what he did. My own taste, later on, is for more movement and for more nervousness and more agitation. And I think I did that. But that's just, you know, personal taste, really, and it doesn't have anything to do with... I'd not dignify it with the word aesthetics or anything; it's just... it is, well, whatever it is. Who knows? Those words make me very nervous. But... just personal taste. Personal preference, you know. And one is not necessarily more... more real or more beautiful or more whatever than the other, you know. I think I said that the two poles are Raoul Coutard and Gordy, and Gordy is still and Raoul Coutard is full of movement, and I sort of drifted to the Coutard end, you know. But that's the... he came... Gordy came along before Jean Godard in the '60s and the Nouvelle Vague you know. I don't think it ever even touched him. He was Gordy.
Michael Chapman (1935-2020), an American cinematographer, had a huge influence on contemporary film-making, working on an impressive array of classic films including 'Taxi Driver', 'Raging Bull', 'The Lost Boys' and 'The Fugitive'.
Title: Different operating styles
Listeners: Glen Ade Brown
British Director of Photography and Camera Operator Glen Ade Brown settled in Los Angeles 10 years ago.

He has been working on features, commercials and reality TV. He played an instrumental role in the award-winning ABC Family series "Switched" and is also a recipient of the Telly and the Cine Golden Eagle awards for Best Cinematography. He was recently signed by the Judy Marks Agency and is now listed in her commercial roster.
Tags: Gordon Willis, Raoul Coutard
Duration: 2 minutes, 17 seconds
Date story recorded: May 2004
Date story went live: 29 September 2010