NEXT STORY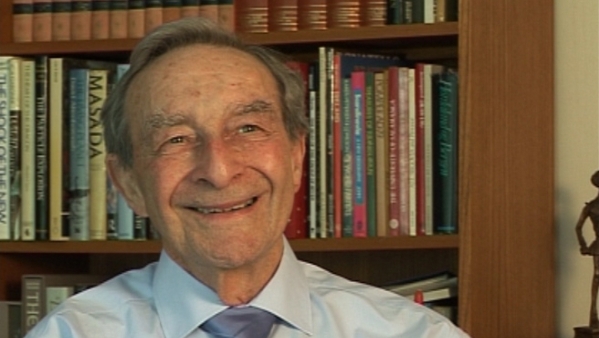 Being an examiner for the Royal Institute of Chemistry
The Royal Society of Chemistry qualifications
Norman Greenwood
Scientist
1
...
18
19
20
21
22
...
26
Another section was in the business of training chemists and examining chemists which had never been part of the remit of the Chemical Society but was one of the main things in the Royal Institute of Chemistry, so I'd like to say a little bit about the examining functions of the Royal Institute of Chemistry and they were incorporated then into the new Chemical Society. There was a complete system of qualifications that could be obtained independent of the universities which was training chemists who were working in industry or working part-time and hoping to go into the chemical industry. Those qualifications were highly regarded, particularly for the practical aspects of the subject, and they had the status of an honours degree in chemistry. They were called graduates of the Royal Institute of Chemistry and, in fact, they... the qualification was equated to at least a second class honours degree and that was important for the reason that the grants for research in universities which were predominantly supplied by the grants committees insisted on having at least a second class honours degree before you could register for a master's degree or a doctor's degree. So you could come up through the Institute without going to a university but then do research in the university.
So how did they obtain these qualifications? They were by external examination. They were taught in their polytechnic or college of technology, wherever they were studying, often in the evenings, and the Institute set examinations in the major branches of chemistry, that's inorganic, organic and physical. The problem of course was to set papers which were fair to the candidates because the same people were not both the teachers and the examiners. You had a syllabus, of course, to follow but it was important to be realistic on what sort of questions people could answer. Another part was that the practical aspect of the subject, as I have indicated, was very much to the fore so that practical examinations were there and they were huge affairs taking days at a time to organise in their institutes.
Now, to see that things were going well, the examiners had moderators, that's to say the person who was concerned let's say with inorganic chemistry was the examiner, but there was a moderator in inorganic chemistry as well to ask questions, check the validity of the questions, the reasonableness and so forth and then there was a general examiners' meeting.
Norman Greenwood (1925-2012) was born in Australia and graduated from Melbourne University before going to Cambridge. His wide-ranging research in inorganic and structural chemistry made major advances in the chemistry of boron hydrides and other main-group element compounds. He also pioneered the application of Mössbauer spectroscopy to problems in chemistry. He was a prolific writer and inspirational lecturer on chemical and educational themes, and held numerous visiting professorships throughout the world.
Title: The Royal Society of Chemistry qualifications
Listeners: Brian Johnson
Professor Brian FG Johnson FRS, FRSE, FRS Chem, FAcad Eu, FAS. Professor of Inorganic Chemistry University of Edinburgh 1991-1995, Professor of Inorganic Chemistry University of Cambridge 1995-2005, Master Fitzwilliam College Cambridge 1999-2005. Research interests include studies of transition metal carbonyls, organometallic chemistry, nano- particles and homogeneous catalysis. Professor Johnson is the author of over 1000 research articles and papers.
Tags: Royal Institute of Chemistry
Duration: 3 minutes, 33 seconds
Date story recorded: May 2011
Date story went live: 25 November 2011