NEXT STORY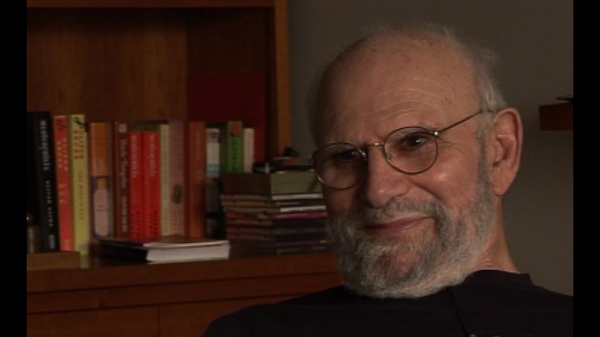 Aubrey Eban's achievements
My father, his siblings, Aubrey Eban and Zionism
1
...
21
22
23
24
25
...
36
My father's father lived in a... a shtetl... a Jewish village called Joniškis in Lithuania. He must have married around 1875, or so. My parents were of the same age, and, I think this was probably so of their mothers, though not of their fathers. And my father was one of four children. I hesitate... I hesitated before I said four because one of the children was never mentioned. I think I'd already told his story, so I... I only knew three of the children.
They had left Lithuania in 1897 or 1898 when my father was three, so he had no memories of Lithuania. But his older... his elder sister, Lina, was 15 years his senior and she had many memories of Lithuania. Between them there was Alida who... who became close to my father in 1918 at the time when the great flu epidemic occurred and people were dropping dead in the street, adults... seemingly healthy young adults could die within three hours of getting the flu.
My father, as a newly-qualified general practitioner, was suddenly overwhelmed with work. He engaged his sister, Alida, who was then bereaved, having lost her first husband in South Africa, he engaged her as his dispenser, and he engaged a young Scottish doctor who had also come from Lithuania as his assistant. Naturally, the assistant and the dispenser fell in love and they married. The assistant's name was Eban, and his name, Eban, was given to the two earlier children of the... of the father who died. And one of these was Aubrey Eban... who had a dazzling academic career, he took a triple first at Cambridge, very unusual, a triple first, and he was also President of the Cambridge Union, which has the toughest... the Oxford and Cambridge Unions are probably the toughest debating societies in the world, and they are preparation for parliament or the diplomatic service or whatever.
There was a strong Zionist feeling in the air in the 1920s and '30s. Alida was herself a good linguist, and in 1917 she translated the Balfour Declaration which granted potential sovereignty and a land to the Jews. She translated this into French, Russian and other languages. And Aubrey, himself, became a major figure in the young Zionist movement.
I did not share the Zionist feeling, indeed I got very upset by it because our house was always being pre-empted for Zionist meetings, and they were very noisy and... and rude; people would come upstairs and barge into my bedroom looking for the lavatory. And such... and on such a trivial basis I became rather... well, not exactly anti-Zionist. I don't like any 'ism' or any 'ist'.
Oliver Sacks (1933-2015) was born in England. Having obtained his medical degree at Oxford University, he moved to the USA. There he worked as a consultant neurologist at Beth Abraham Hospital where in 1966, he encountered a group of survivors of the global sleepy sickness of 1916-1927. Sacks treated these patients with the then-experimental drug L-Dopa producing astounding results which he described in his book Awakenings. Further cases of neurological disorders were described by Sacks with exceptional sympathy in another major book entitled The Man Who Mistook His Wife For A Hat which became an instant best seller on its publication in 1985. His other books drew on his rich experiences as a neurologist gleaned over almost five decades of professional practice. Sacks's work was recognized by prestigious institutions which awarded him numerous honours and prizes. These included the Lewis Thomas Prize given by Rockefeller University, which recognizes the scientist as poet. He was an honorary fellow of both the American Academy of Arts and Letters and the American Academy of Arts and Sciences, and held honorary degrees from many universities, including Oxford, the Karolinska Institute, Georgetown, Bard, Gallaudet, Tufts, and the Catholic University of Peru.
Title: My father, his siblings, Aubrey Eban and Zionism
Listeners: Kate Edgar
Kate Edgar, previously Managing Editor at the Summit Books division of Simon and Schuster, began working with Oliver Sacks in 1983. She has served as editor and researcher on all of his books, and has been closely involved with various films and adaptations based on his work. As friend, assistant, and collaborator, she has accompanied Dr Sacks on many adventures around the world, clinical and otherwise.
Tags: Zionism, Lithuania, Balfour Declaration, Aubrey Eban
Duration: 5 minutes, 11 seconds
Date story recorded: September 2011
Date story went live: 02 October 2012