NEXT STORY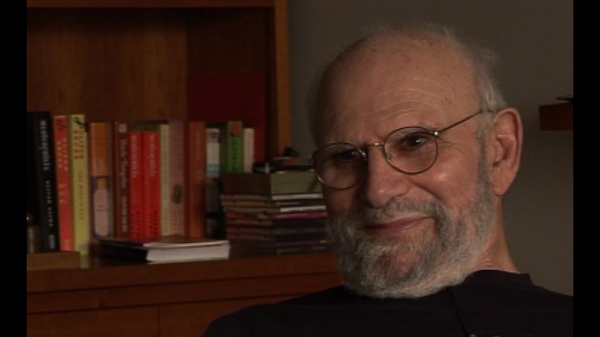 Writing about my two other main interests: chemistry and museums
Falling in love with Manitoulin Island, Lake Huron
1
...
25
26
27
28
29
...
36
I used to be very fond of going to an island in Lake Huron – Manitoulin – and I fell very much in love with Manitoulin when I went there in '79. I was trying to write then and was writing some of my Leg book. I was listening to music a lot, I had a cassette, I had two cassettes. One of them – both Mozart – one of them the great Mass in G Minor, one of the Requiem. I tend to get fixated on pieces of music sometimes and I will play it again and again and again as I'm fixated on Bach Choral Preludes. Which reminds me, this morning, I heard a horrible orchestral version of one of the great organ preludes and… but that's neither here nor there.
I wandered a lot around Gore Bay which was the chief town on Manitoulin. I talked to a lot of people, I was in a strange mood. I normally never start a conversation, I'm rather shy and rather diffident. But I found myself opening conversations, I even went to church on Sunday because I enjoyed the feeling of the church and the singing and the feeling of community. And as I left after six weeks I was approached by some of the elders in Gore Bay with an astonishing proposition. They said, 'You seem to have enjoyed your stay here, you seem to love the place and to love us. And I think we love you'. They said, 'Our general practitioner for 40 years has just retired. Would you be interested in taking his place?' They said, 'The province of Ontario will give you a house. How would you feel about being a village doctor in Manitoulin?' I was moved to tears by this and thought about it, though when I was realistic rather than romantic I thought this... this can't work. The… in a recent… recently when Eric Kandel introduced me to an audience, he introduced me as a public intellectual and I said to the audience, 'That's absolutely wrong', I said, 'basically, I'm a village doctor'. And the notion of myself as a village doctor is there even though I couldn't become one in reality, to Manitoulin.
Oliver Sacks (1933-2015) was born in England. Having obtained his medical degree at Oxford University, he moved to the USA. There he worked as a consultant neurologist at Beth Abraham Hospital where in 1966, he encountered a group of survivors of the global sleepy sickness of 1916-1927. Sacks treated these patients with the then-experimental drug L-Dopa producing astounding results which he described in his book Awakenings. Further cases of neurological disorders were described by Sacks with exceptional sympathy in another major book entitled The Man Who Mistook His Wife For A Hat which became an instant best seller on its publication in 1985. His other books drew on his rich experiences as a neurologist gleaned over almost five decades of professional practice. Sacks's work was recognized by prestigious institutions which awarded him numerous honours and prizes. These included the Lewis Thomas Prize given by Rockefeller University, which recognizes the scientist as poet. He was an honorary fellow of both the American Academy of Arts and Letters and the American Academy of Arts and Sciences, and held honorary degrees from many universities, including Oxford, the Karolinska Institute, Georgetown, Bard, Gallaudet, Tufts, and the Catholic University of Peru.
Title: Falling in love with Manitoulin Island, Lake Huron
Listeners: Kate Edgar
Kate Edgar, previously Managing Editor at the Summit Books division of Simon and Schuster, began working with Oliver Sacks in 1983. She has served as editor and researcher on all of his books, and has been closely involved with various films and adaptations based on his work. As friend, assistant, and collaborator, she has accompanied Dr Sacks on many adventures around the world, clinical and otherwise.
Tags: Manitoulin Island, Lake Huron, Gore Bay, A Leg to Stand On, Ontario, Requiem, Wolfgang Amadeus Mozart, Eric Kandel
Duration: 2 minutes, 54 seconds
Date story recorded: September 2011
Date story went live: 02 October 2012