NEXT STORY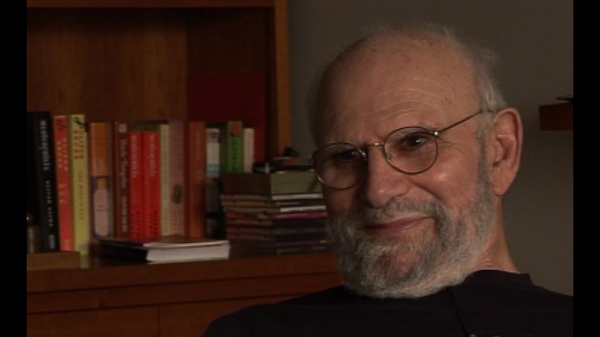 Bursting in on my parents' surgery
The sights, smells and sounds of my parents' surgery
1
2
3
4
5
...
36
My father had surgery hours in the house, morning and evening, but my mother also saw private patients in the house, although most of her work was at various hospitals. My parents shared a surgery and this was a... for me, a mystical room which emitted strange lights and sometimes noises and smells. The smell, I think, was especially of iodoform which was used as an antiseptic, though my mother did have ether and chloroform in her obstetric bag. Although she had qualified as a general surgeon and went back to general surgery in the war, her favourite specialty was OBGYN – Obstetrics and Gynaecology.
If I saw a strange light coming under the door, it was because my father was a believer in ultraviolet light and the ultraviolet light emitted some violet as well. It also emitted a smell of ozone which I was very fond of, as I was very fond of the smell of iodoform.
Perhaps I should say... but now I'm going to leap ahead 65 years, 60 years, yes, 65 years... the house was sold in 1990. It was sold to the British Psychological Association. I'm going to return to this, but... and every room had been changed, but when I went into the room which had been my parents' surgery, I smelt iodoform. I... I can't voluntarily summon any smell, to mind. Whether this was just an involuntary association or hallucination, or whether a few molecules of iodoform had escaped the repainting and the renovation, I... I don't know. It was similar when I went into what had been the dining room, which was now an office. When I went into the dining room I could smell red wine. The kosher red Israeli wine, I think, was called Alicante, which had been there in the sideboard for 60 years. I still smelt it. Again, I don't know whether I imagined it or whether some... some micrograms, nanograms of wine were still surviving.
Oliver Sacks (1933-2015) was born in England. Having obtained his medical degree at Oxford University, he moved to the USA. There he worked as a consultant neurologist at Beth Abraham Hospital where in 1966, he encountered a group of survivors of the global sleepy sickness of 1916-1927. Sacks treated these patients with the then-experimental drug L-Dopa producing astounding results which he described in his book Awakenings. Further cases of neurological disorders were described by Sacks with exceptional sympathy in another major book entitled The Man Who Mistook His Wife For A Hat which became an instant best seller on its publication in 1985. His other books drew on his rich experiences as a neurologist gleaned over almost five decades of professional practice. Sacks's work was recognized by prestigious institutions which awarded him numerous honours and prizes. These included the Lewis Thomas Prize given by Rockefeller University, which recognizes the scientist as poet. He was an honorary fellow of both the American Academy of Arts and Letters and the American Academy of Arts and Sciences, and held honorary degrees from many universities, including Oxford, the Karolinska Institute, Georgetown, Bard, Gallaudet, Tufts, and the Catholic University of Peru.
Title: The sights, smells and sounds of my parents' surgery
Listeners: Kate Edgar
Kate Edgar, previously Managing Editor at the Summit Books division of Simon and Schuster, began working with Oliver Sacks in 1983. She has served as editor and researcher on all of his books, and has been closely involved with various films and adaptations based on his work. As friend, assistant, and collaborator, she has accompanied Dr Sacks on many adventures around the world, clinical and otherwise.
Tags: British Psychological Association
Duration: 3 minutes, 8 seconds
Date story recorded: 19-23 September, 2011
Date story went live: 02 October 2012