NEXT STORY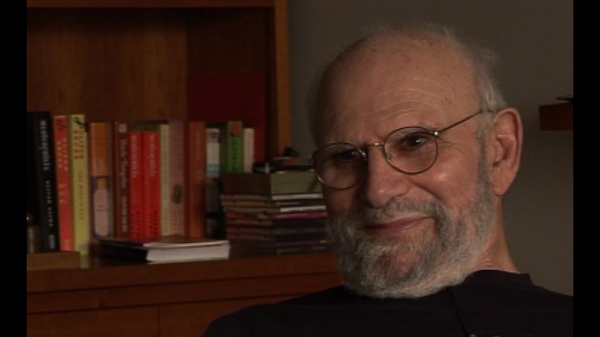 Enjoying getting to sleep
William James: 'The Adorable Genius'
1
...
32
33
34
35
36
There's no gulf in James, I think, between... between body and mind. He is... he is hugely sensitive to both. It's true that what is sometimes called the hard question, how is activity in a particular part of the brain experienced as redness? This is either a hard question or perhaps it's not a question at all, I don't know, but James doesn't rush at conclusions. He doesn't offer so many answers but he opens all the questions and he... and one feels his warmth and his love all the way through. He used to be called 'that adorable genius'. You know, adorable and genius are not... are not commonly linked, but I think... I think James was that. I daresay Darwin was that as well. And also, when Darwin was on The Beagle and among his reading had Humboldt's narrative, he said... he said, 'Formerly I admired him, now I almost adore him'. And I think adoration, but not worship, is perfectly legitimate in science. There should be love figures. And... and among other things, one loves their integrity and their openness and their dedication, not their dogmas. And on the whole, the loved figures don't have dogma. Dogma doesn't belong in science. The opening chapter of [The] Varieties of Religious Experience is entitled Neurology in Religion or is it Religion in Neurology? I forget, but that very chapter title brings the... neurophysiology and the transcendental together where they belong.
Oliver Sacks (1933-2015) was born in England. Having obtained his medical degree at Oxford University, he moved to the USA. There he worked as a consultant neurologist at Beth Abraham Hospital where in 1966, he encountered a group of survivors of the global sleepy sickness of 1916-1927. Sacks treated these patients with the then-experimental drug L-Dopa producing astounding results which he described in his book Awakenings. Further cases of neurological disorders were described by Sacks with exceptional sympathy in another major book entitled The Man Who Mistook His Wife For A Hat which became an instant best seller on its publication in 1985. His other books drew on his rich experiences as a neurologist gleaned over almost five decades of professional practice. Sacks's work was recognized by prestigious institutions which awarded him numerous honours and prizes. These included the Lewis Thomas Prize given by Rockefeller University, which recognizes the scientist as poet. He was an honorary fellow of both the American Academy of Arts and Letters and the American Academy of Arts and Sciences, and held honorary degrees from many universities, including Oxford, the Karolinska Institute, Georgetown, Bard, Gallaudet, Tufts, and the Catholic University of Peru.
Title: William James: 'The Adorable Genius'
Listeners: Kate Edgar
Kate Edgar, previously Managing Editor at the Summit Books division of Simon and Schuster, began working with Oliver Sacks in 1983. She has served as editor and researcher on all of his books, and has been closely involved with various films and adaptations based on his work. As friend, assistant, and collaborator, she has accompanied Dr Sacks on many adventures around the world, clinical and otherwise.
Tags: The Varieties of Religious Experience: A Study in Human Nature, Humboldt's Personal Narrative, Personal Narrative of Travels to the Equinoctial Regions of America, During the Years 1799-1804, William James, Charles Darwin, Alexander von Humboldt
Duration: 2 minutes, 11 seconds
Date story recorded: September 2011
Date story went live: 02 October 2012