NEXT STORY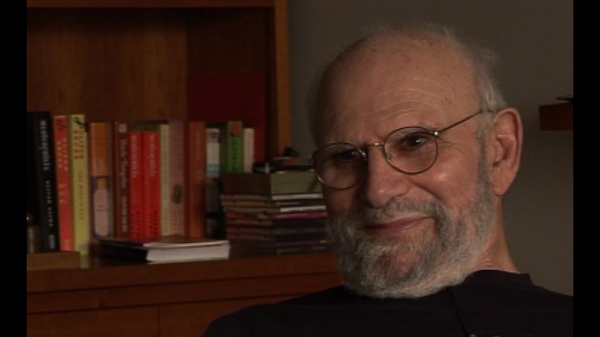 My tenacity
My lack of intellectual self-confidence
1
...
6
7
8
9
10
...
36
I never had and do not have much... much intellectual self-confidence. I... I was frightened of... well, not frightened, I was in awe of... of Jonathan and Eric's intelligence, and couldn't think why they hung around with... with me, but we... we all got scholarships to the university. I then ran into some difficulties, at Oxford one had to take prelims for routine entry, it was considered a mere formality with me because I already had an... an open scholarship there. But I failed prelims... but am I using the right word, 'prelims'? Yes, so... well, anyone can, you know – freak... took it a second time and I failed again. I took it a third time and I failed again, and then the college pulled me in and they said, 'You did wonderful scholarship papers, what's going on, why are you failing this silly exam again and again?' I said, I didn't know, and they said, 'Well, this is your last chance', anyhow I got it then.
Something which is sort of the corresponding opposite to that happened a couple of years later when there was an anatomy finals for the class. I should say that my mother was a professor of anatomy as well as of surgery, and I came 89th out of a class of 90, and I did not know what Mama would say. And I got the results; the results were posted about 10 in the morning... no, it was a bit later, and then I went to a pub, The White Horse, next to Blackwells.
I have a sweet tooth and cider was cheaper than beer, and I... I drank about a gallon of cider. And then in my drunkenness I conceived a mad idea. There was a university scholarship in anatomy being held that afternoon, and I rolled into it about 10 minutes late. One was supposed to answer seven questions, I answered one question and got the scholarship. And so people again said, what is it with this man, in some circumstances he will do extremely well, and in other circumstances he falls on his face.
I think the answer basically is that I... I need narrative, or an essay. I can expand in a story or an essay, but I... I can't deal with multiple choice things, partly because I'd become obsessive then. But, in general, I dread exams. Thank God I haven't had to do any in... in 50 years, or whatever.
Oliver Sacks (1933-2015) was born in England. Having obtained his medical degree at Oxford University, he moved to the USA. There he worked as a consultant neurologist at Beth Abraham Hospital where in 1966, he encountered a group of survivors of the global sleepy sickness of 1916-1927. Sacks treated these patients with the then-experimental drug L-Dopa producing astounding results which he described in his book Awakenings. Further cases of neurological disorders were described by Sacks with exceptional sympathy in another major book entitled The Man Who Mistook His Wife For A Hat which became an instant best seller on its publication in 1985. His other books drew on his rich experiences as a neurologist gleaned over almost five decades of professional practice. Sacks's work was recognized by prestigious institutions which awarded him numerous honours and prizes. These included the Lewis Thomas Prize given by Rockefeller University, which recognizes the scientist as poet. He was an honorary fellow of both the American Academy of Arts and Letters and the American Academy of Arts and Sciences, and held honorary degrees from many universities, including Oxford, the Karolinska Institute, Georgetown, Bard, Gallaudet, Tufts, and the Catholic University of Peru.
Title: My lack of intellectual self-confidence
Listeners: Kate Edgar
Kate Edgar, previously Managing Editor at the Summit Books division of Simon and Schuster, began working with Oliver Sacks in 1983. She has served as editor and researcher on all of his books, and has been closely involved with various films and adaptations based on his work. As friend, assistant, and collaborator, she has accompanied Dr Sacks on many adventures around the world, clinical and otherwise.
Tags: Oxford University, Jonathan Miller, Eric Korn
Duration: 3 minutes, 52 seconds
Date story recorded: September 2011
Date story went live: 02 October 2012