NEXT STORY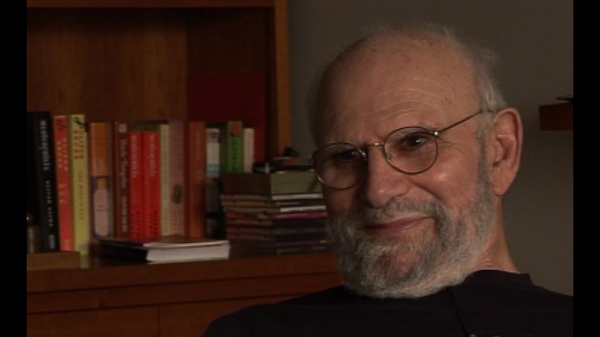 The Jewish Fresh Air School for Delicate Children
My 6-year-old feelings took a beating
1
2
3
4
5
...
36
I mention these... the deep affection for my mother and the slight proclivity, perhaps, to religious feeling, because both of these took a beating when I was just six. I was... I was six years old when the war broke out. We were in Bournemouth on a summer holiday at the time and that summer holiday got prolonged in a way which first seemed rather fun and then became very disconcerting. My parents went back to London. They were both involved in the war – various ways. My mother in particular, became an emergency surgeon and had to... worked in a hospital in St Albans. She came up a week or so after she'd left to check that all was okay, and then she said she would be back in another two weeks, but she didn't come back and she couldn't make it. And she didn't reappear for six weeks, and when she did reappear, I... the first time she had come back, I leapt into her arms. I think she staggered a bit under my weight, but... but that was how I felt. But after that six-week wait, I was rather cold to her. I didn't intend to be cold, but somehow coldness had developed. I think my mother was rather shocked at that.
A few months after this I was sent to a boarding school in Brafield [on-the-Green], which is a little village near Northampton. One of the things I did at Brafield... we all had little gardens of our own... was to make a test of God's existence. I had planted two rows of radishes and I gave God a choice. He could curse one or bless one, but the two rows had to be different. Of course they were identical. And I would say I date my disbelief from that, but obviously it was disbelief which led to this... this satirical experiment, this ludicrous experiment. Anyhow, it wasn't foolproof, because, you know, God was under no obligation to listen to me or to alter the course of nature for my benefit. But I think the beginning of the war, sort of... affected my relationship to my parents – perhaps my mother especially – and... and made it more difficult for me to take anything on trust, whether it was God or a promise of a visit in two weeks.
Oliver Sacks (1933-2015) was born in England. Having obtained his medical degree at Oxford University, he moved to the USA. There he worked as a consultant neurologist at Beth Abraham Hospital where in 1966, he encountered a group of survivors of the global sleepy sickness of 1916-1927. Sacks treated these patients with the then-experimental drug L-Dopa producing astounding results which he described in his book Awakenings. Further cases of neurological disorders were described by Sacks with exceptional sympathy in another major book entitled The Man Who Mistook His Wife For A Hat which became an instant best seller on its publication in 1985. His other books drew on his rich experiences as a neurologist gleaned over almost five decades of professional practice. Sacks's work was recognized by prestigious institutions which awarded him numerous honours and prizes. These included the Lewis Thomas Prize given by Rockefeller University, which recognizes the scientist as poet. He was an honorary fellow of both the American Academy of Arts and Letters and the American Academy of Arts and Sciences, and held honorary degrees from many universities, including Oxford, the Karolinska Institute, Georgetown, Bard, Gallaudet, Tufts, and the Catholic University of Peru.
Title: My 6-year-old feelings took a beating
Listeners: Kate Edgar
Kate Edgar, previously Managing Editor at the Summit Books division of Simon and Schuster, began working with Oliver Sacks in 1983. She has served as editor and researcher on all of his books, and has been closely involved with various films and adaptations based on his work. As friend, assistant, and collaborator, she has accompanied Dr Sacks on many adventures around the world, clinical and otherwise.
Tags: Bournemouth, London, World War II, St Albans City Hospital, Brafield on-the-Green
Duration: 3 minutes, 43 seconds
Date story recorded: 19-23 September, 2011
Date story went live: 02 October 2012