NEXT STORY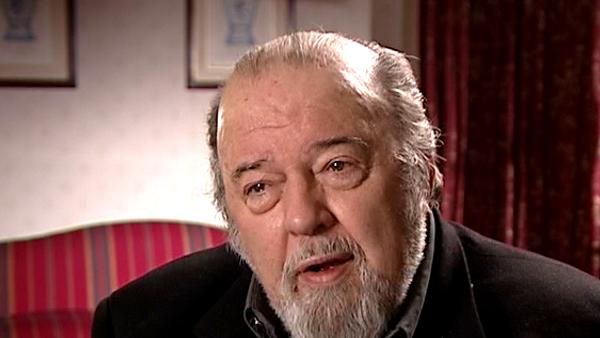 'A bit like having two ladies in your life'
Peter Hall
Theatre director
1
2
3
4
There I was at the National Theatre trying to persuade Olivier to open it and trying to get it going and at that moment, having left Covent Garden, Glyndebourne swum into sight. And I went to Glyndebourne in 1970 to do La Calisto, a… a baroque opera by Cavalli, and immediately found a… found a sort of home. It's interesting actually because way, way back when I just left Cambridge I wrote to Glyndebourne asking if I could be considered as an assistant to Carl Ebert who was a great German director, who was in charge of Glyndebourne at that time, and he interviewed me in a taxi going from the Ritz to Victoria when he was going down to Glyndebourne, and it wasn't a very satisfactory interview. He seemed a little abstracted and I was a bit nervous, the taxi… Anyway, I thought, well, that won't ever happen and they said, 'We'll let you know in a fortnight' and nothing happened. And during the next week I was offered the Arts Theatre so I said yes, I mean, who wouldn't; very little money but your own theatre. So when Glyndebourne actually came through and said I'd got the job, I had to say I've taken another one, sorry, so there was a little froideur with Glyndebourne for some years because they're rightly very persuaded about who is a Glyndebourne person and who isn't. But I've survived happily at Glyndebourne, I would have done 19 productions there which rather amazes me, and if you work at Glyndebourne, it does mean you really don't want to work anywhere else in the opera world, I have to say. That's the only trouble. Their pay is not the best but you do go on the first day as the director and there's the set, either on the stage or in the rehearsal room, full, finished. And, I mean, to work like that is something that only happens sometimes if you're lucky at Bayreuth but it certainly doesn't happen anywhere else, you know. So it's… it's a good gig. And it's the only opera house in the world where I've been – and I've worked now in many – where the drama is actually as important as the music. So, you know, in… in many houses still, the conductor is the absolute boss and the… the director is somebody who shows the singers onto the stage like the butler, make sure they don't bump into each other and that's about it.
British-born theatre director, Sir Peter Hall (1930-2017), ran the Arts Theatre where, in 1955, he directed the English-language premiere of 'Waiting for Godot' by Samuel Beckett. He also founded the Royal Shakespeare Company when he was only 29, and directed the National Theatre from 1973 to 1988. He was at the Shakespeare Memorial Theatre in Stratford-on-Avon for two season from 1957-1959. He also directed 'Akenfield' for London Weekend Television and ran the Peter Hall Company, which has 40 productions worldwide to its name. In 1963, he was appointed Commander of the Order of the British Empire (CBE) and in 1977 was knighted for his contribution to the theatre. In 1999, he was also honoured with a Laurence Olivier Award.
Title: Glyndebourne
Listeners: John Goodwin
Head of Press at the National Theatre (1974-1988), and earlier at the RSC (1960-1974), John Goodwin is the author of a best-selling paperback, A short Guide to Shakespeare's Plays, and co-author of Trader Faulkner's one-man show, Losing My Marbles. He is also editor of the play, Sappho, based on Alphonse Daudet's novel, and editor of a number of successful books, among them, Peter Hall's Diaries, and, British Theatre Design - the modern age.
Tags: National Theatre, Covent Garden, Royal Opera House, Glyndebourne, 1970, La Calisto, Cambridge University, Ritz, Victoria, Arts Theatre, Laurence Olivier, Francesco Cavalli, Carl Ebert
Duration: 2 minutes, 46 seconds
Date story recorded: February 2006
Date story went live: 24 January 2008