NEXT STORY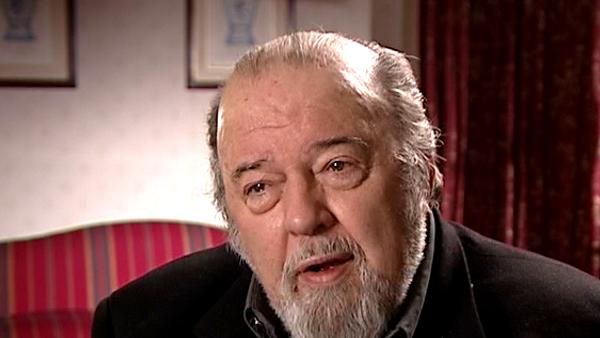 15 years hard labour at the National Theatre
Being a divided Wagnerian
Peter Hall
Theatre director
1
2
3
4
I remain a kind of divided Wagnerian. I mean I... I'm in awe at what he achieves and I do find it frightfully difficult with Wagner because he probably was the most odious artist that ever... ever walked the place of the earth. And... you know, we have this sentimental and romantic idea that if an artist is a great artist and does something wonderful, he must also be a great man. This is strictly not true; I mean I've known loads of artists who are not great men who are great artists and I think Wagner is the really bad example of this in extremis. On the other hand, musically he's so fantastic. His sense of humour is almost nil and that is worrying, you know. In the Meistersinger, second act, he tells the joke and then, in case we haven't got it, he tells it again so that the act is about 20 minutes longer than it need be. And he's not a bundle of laughs... and I don't like Parsifal because I think it achieves religiosity as he approaches death in a rather sickening way, like a conversion that isn't real. And I don't know... I mean I've been asked to do Tristan again; I did Tristan once at Covent Garden with Solti and loved doing it. And then I've been asked to do it in... 2009 when I shall be 79 and my wife said to me: 'You're to say yes'. So I've said yes but it's a hell of a task, Tristan; it's quite a big one. So there's that, there's a continuing relationship with Glyndebourne, with Albert Herring and Midsummer Night's Dream and Cenerentola, all of which have recently been in the repertory there. But most of my life now is... is theatre and my own company and the summer season at Bath where we do three or four plays that I really want to do with the people I want to do them with. So I have few complaints.
British-born theatre director, Sir Peter Hall (1930-2017), ran the Arts Theatre where, in 1955, he directed the English-language premiere of 'Waiting for Godot' by Samuel Beckett. He also founded the Royal Shakespeare Company when he was only 29, and directed the National Theatre from 1973 to 1988. He was at the Shakespeare Memorial Theatre in Stratford-on-Avon for two season from 1957-1959. He also directed 'Akenfield' for London Weekend Television and ran the Peter Hall Company, which has 40 productions worldwide to its name. In 1963, he was appointed Commander of the Order of the British Empire (CBE) and in 1977 was knighted for his contribution to the theatre. In 1999, he was also honoured with a Laurence Olivier Award.
Title: Being a divided Wagnerian
Listeners: John Goodwin
Head of Press at the National Theatre (1974-1988), and earlier at the RSC (1960-1974), John Goodwin is the author of a best-selling paperback, A short Guide to Shakespeare's Plays, and co-author of Trader Faulkner's one-man show, Losing My Marbles. He is also editor of the play, Sappho, based on Alphonse Daudet's novel, and editor of a number of successful books, among them, Peter Hall's Diaries, and, British Theatre Design - the modern age.
Tags: Die Meistersinger von Nürnberg, Parsifal, Tristan und Isolde, Covent Garden, Royal Opera House, 2009, Glyndebourne, Albert Herring, Midsummer Night's Dream, La Cenerentola, Richard Wagner, Georg Solti
Duration: 2 minutes, 11 seconds
Date story recorded: February 2006
Date story went live: 24 January 2008