NEXT STORY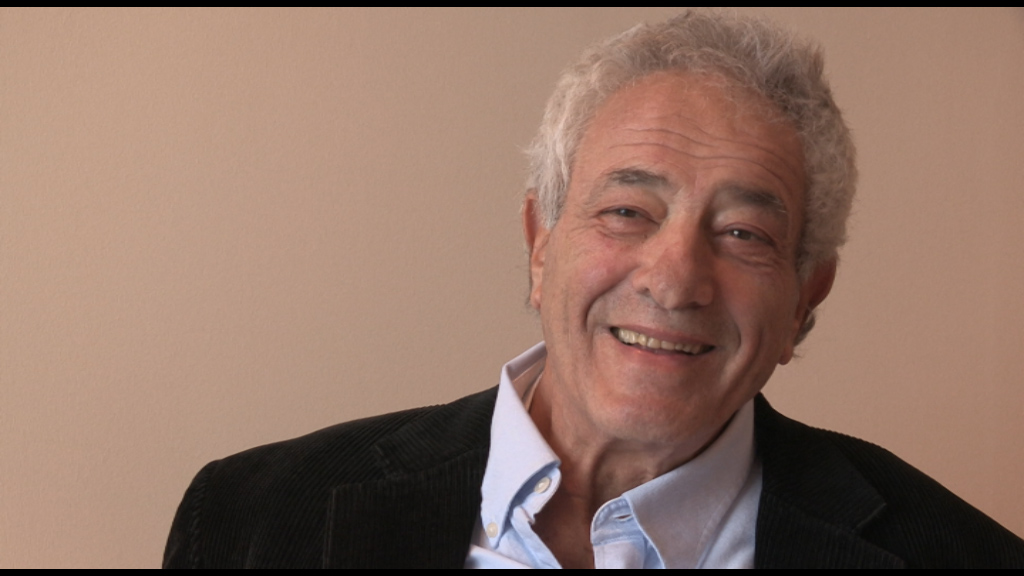 Joining Penguin Books
1
2
3
4
5
...
10
I left Avon for a very short interregnum at Simon & Schuster at Pocket Books. And although I'd worked 12 or 14 years at Avon, I discovered – something I've never told anyone, but why shouldn't I tell it now, nearly everybody involved in the story is no longer alive – I grated… at Avon, which was owned by the Hearst Corporation, that… and I've mentioned that Avon was very successful in those days, we came up from nowhere, and I think we were twenty times larger at the end than when we began, and the only people who came to me for jobs were very young people, because it didn't look like Avon was going to be successful. And I had a lot of very wonderful young people, and I've mentioned some of them now, particularly the editors, but there were other people who were very gifted: Susan Peterson, who until very recently was the head, I believe, of Penguin in the US, and Barbara Bertolli, who was a great art director. But in any case, what grated me was that we were owned by the Hearst Corporation which was largely a newspaper and magazine company, mostly magazines at this point, although its own origins were in pretty downmarket newspapers. And they had a lot of magazines, and I reported to the head of the magazine company, and I didn't like that; he knew nothing about books. And I've often had difficulty, not reporting to people who were hierarchically higher than I was – I had no problem with that, but I had a problem dealing with people who knew less than I did, and asking their permission.
So the time for contract renewal came up, and the Hearst Corporation wanted to hire me for another five years, and I said, I was willing to do so, but I did not want to report to the magazine division. And they said, after some argy-bargy, that would be all right, and I signed the agreement. And a lawyer came down, who was a friend of mine, from the legal department and said, they've lied to you, they've just created a structure called the Book Division, but the Book Division reports to the Magazine Division.
And curiously, at that time, the man you mentioned earlier before we started this, Dick Snyder somehow knew about this having happened and that I was chagrined about being lied to by people I'd worked with for 14 years. He offered me a job at Pocket Books, and I took it. So that's how I left Avon.
In fact, the head of the Hearst Corporation called my father and said, the boy's crazy, would I… would he, would my dad, have lunch with him, to get me to change my mind? So my dad called me and said, what should I do, Peter? I said, well you'll get a free lunch out of it, you should have lunch with him. And what should I do? he said. You will know what to do. So my dad had lunch with the head of the Hearst Corporation, and the head of the Hearst Corporation said Fredy, your son's crazy, he's leaving us after 14 years, you've got to turn him around. And my father said, well, I'll tell him what you said, but he will make his own decision.
So that night my father said this is what he said. I said thank you very much and I am leaving. That was the end of that.
But I was very young for all of this. I don't know how old I was, in my 30s and not married so I thought it was quite an enterprising idea for them to have them call my father, who they'd met, but I knew my father would stay out of it. I knew by then that my father respected me enough that he wouldn't advise me one way or the other: do whatever you want to do.
Peter Mayer (1936-2018) was an American independent publisher who was president of The Overlook Press/Peter Mayer Publishers, Inc, a New York-based publishing company he founded with his father in 1971. At the time of Overlook's founding, Mayer was head of Avon Books, a large New York-based paperback publisher. There, he successfully launched the trade paperback as a viable alternative to mass market and hardcover formats. From 1978 to 1996 he was CEO of Penguin Books, where he introduced a flexible style in editorial, marketing, and production. More recently, Mayer had financially revived both Ardis, a publisher of Russian literature in English, and Duckworth, an independent publishing house in the UK.
Title: Changing jobs
Listeners: Christopher Sykes
Christopher Sykes is an independent documentary producer who has made a number of films about science and scientists for BBC TV, Channel Four, and PBS.
Tags: Avon Books, Hearst Corporation, Pocket Books, Dick Snyder
Duration: 5 minutes, 22 seconds
Date story recorded: September 2014-January 2015
Date story went live: 12 November 2015