NEXT STORY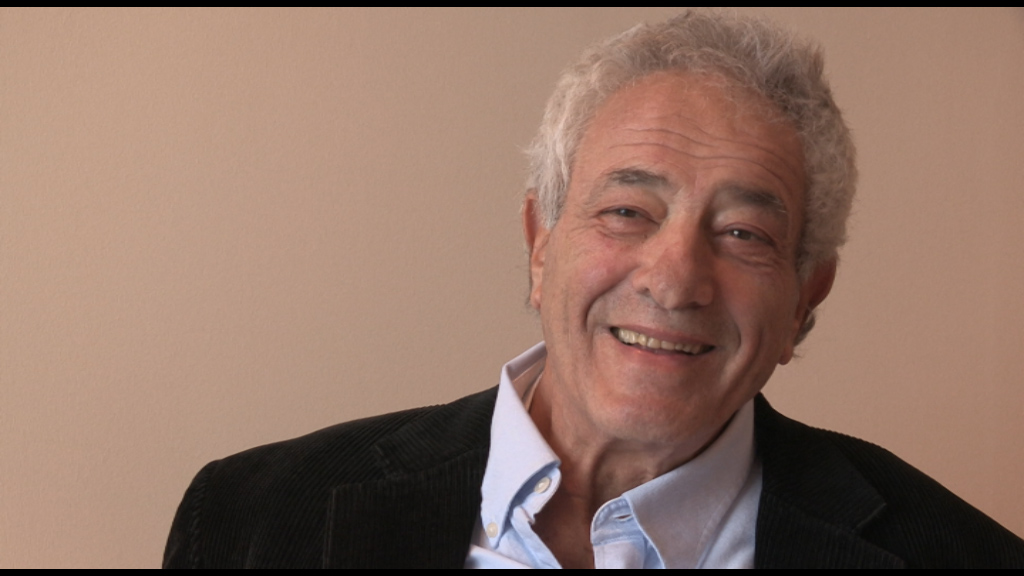 A classic tale about the immigrant experience
Discovering Call It Sleep
1
2
3
4
5
6
...
10
Well, once when Eddie and I were walking with his dog after driving a cab and either before or after flipping coins for bagels he said, you know, Peter, a great novel was written about these streets. And I said, really? And he said, yes, it's called, Call It Sleep, by Henry Roth, and I hadn't heard of it. And he said, it's a great, great book, but it's out of print now. And it was a period when I wasn't going to school and wasn't working anywhere else. So at daytime I went to the New York public library and I read 40 pages a day or something like that in the library. So that at the end of one or two weeks, two weeks I think I'd read the novel and it was great. It was a great, great novel about the American immigrant experience or the immigrant experience of the Schearl family, I think his name was David Schearl, the main character. It's many years since I read it and I never forgot the book, but what was more interesting is that years later when I worked, after the Orion Press at Avon books, my job after the Orion Press was at Avon Books, I was allowed to buy any book I think for $2,000 without getting anybody's permission, or maybe it was $2,500. And I located this book and it was owned in the interim, between the period that I read it in the library and Eddie told me about it and my getting the job as education editor of Avon Books, which was, well, what does education editor mean, as I explained it to my father, I said I'm in charge of the men in socks and shoes, dad. And so I wanted to buy this book and I located it.
It was owned by a bookstore in the East Village or what came to be called the East Village. It was called the Lower East Side, but then real estate speculators thought you could get more money for an apartment if you called it the East Village, but it was the Lower East Side and toward the western edge of the East Village on 4th Avenue there was a bookstore called the Cooper Square Bookstore, owned by Sid Solomon and Chip Chafetz, as I remember, and an editor, the editor-in-chief of Avon Books became a friend of mine. His name was Alan Barnard and he's, unfortunately, deceased now, he went down with me at lunchtime to buy the rights to Call It Sleep from this bookstore.
The reason the bookstore owned the rights was because they had acquired the rights because people kept coming into this bookstore to ask for used copies of the book that had been published in 1934 by no less than Scribner's, and Scribner's editor was Maxwell Perkins. And Maxwell Perkins had read the book which was published I think 1934 by a man named Robert Ballou of the famous American family the Ballou family who go back a long way. And he was a publisher and he only published maybe five books before he went out of business in the depression. Another one was, Of Mice and Men, so he, obviously, had… by Steinbeck, so he, obviously, had a great eye because at least two of his books that were published before he went out of business were great.
And Maxwell Perkins had picked up the rights to, Call It Sleep, after the company that Mr Ballou founded and ran, and meant to republish the book after Henry Roth wrote a second book which was also commissioned, or not commissioned, signed up and by Scribner's and by Maxwell Perkins, but I don't think Henry ever finished it. And it was… it took place this novel, the second novel by Henry Roth, on the Brooklyn waterfront, and it had a very left wing orientation. We have to remember it was the 30s in American and I think it was sympathetic to the left, to workers, but I believe Henry got beaten up very badly on the waterfront by people on the left who did not know that he was actually in defence of them. He was writing about the union movement and workers.
He was living at that time with a woman named Eda Lou Walton who taught at New York University and he gave up writing. I don't think the pages that were destroyed, that he probably destroyed, were ever found, maybe I'm wrong. And he moved to Boston and then to Maine where he married a woman who I knew named Muriel, and he became a, as he put it, and as the signage outside his house stated, 'a wild fowl farmer'. He had chickens and ducks and geese and he taught mathematics I believe in the local schools and read the Bulletin of the Atomic Scientists as I recall. And his wife taught music I think, Muriel, they had two children. One was Jeremy and the other one, Hugh, I think, and I actually went up to visit them in Maine.
Peter Mayer (1936-2018) was an American independent publisher who was president of The Overlook Press/Peter Mayer Publishers, Inc, a New York-based publishing company he founded with his father in 1971. At the time of Overlook's founding, Mayer was head of Avon Books, a large New York-based paperback publisher. There, he successfully launched the trade paperback as a viable alternative to mass market and hardcover formats. From 1978 to 1996 he was CEO of Penguin Books, where he introduced a flexible style in editorial, marketing, and production. More recently, Mayer had financially revived both Ardis, a publisher of Russian literature in English, and Duckworth, an independent publishing house in the UK.
Title: Discovering "Call It Sleep"
Listeners: Christopher Sykes
Christopher Sykes is an independent documentary producer who has made a number of films about science and scientists for BBC TV, Channel Four, and PBS.
Tags: Call It Sleep, Avon Books, East Village, Scribner's, Maxwell Perkins, Henry Roth, Robert Ballou
Duration: 7 minutes, 45 seconds
Date story recorded: September 2014-January 2015
Date story went live: 12 November 2015