NEXT STORY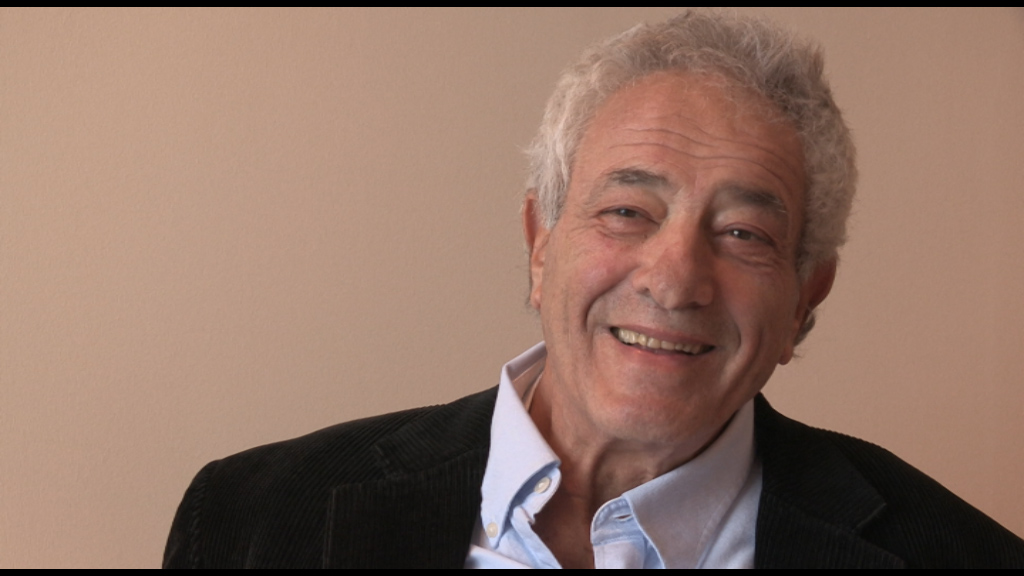 Gaining experience matters more than prestige
Getting a foot in the door
1
2
3
4
5
6
...
10
I was hired by Sammy who was a gnome-like figure. He was very short about… I think he was about five feet tall, very energetic. His name was Sammy and he was the chief of the messenger boys, only he was about 55 years old and he said, what you've got to do is all these reviewers, particularly reviewers at night, are writing their reviews and you have to get them whiskey, and there's a liquor store right across the street, while they're typing out their stories and you have to know which one drinks Seagram's and which one drinks Johnny Walker.
And I did get to know a lot of the reviewers and journalists who worked at night and they were all type writers and I got them their whiskey and tore the paper or was given – they tore the paper – out of their machine and I would take it down to the composing room, the hot metal room, to be typed or copy-edited. Maybe there was… I don't know who did the copy-editing I can't remember anymore it's too many years ago, but I brought it down to the hot metal room, and… and I did that for about three months working for Sammy and these reporters and nobody asked me many questions about myself. They just told me to do things. Some of them asked me to bring them coffee, a few.
And then, Clay Felker, one of the people that Milton, Milton Glaser had sent me to, called me up. I don't know how he found me but he found me, maybe he called me at home or maybe he called me in the office, I don't know, but he had truly kept my resume, my CV and he had actually remembered me, and he was the editor and publisher perhaps of New York magazine and he said on the phone, 'Kid, I've been thinking about you and I got a job for you, but it's not an editorial job. It's a marketing job'. So I said, well, that's great. I mean what does it pay? He said, '$92 a week'. Well, that was about double what I was earning and I quickly saw that there was not too much to be learned in this messenger job. So he said, 'Do you think you can copy for Rose's Lime Juice and Angostura Bitters?' I didn't know what Rose's Lime Juice or Angostura Bitters was, but I could understand $97 a week. I said, 'Sure!' He said, 'Well, come up here tomorrow'.
Well, I did. I gave notice to Sammy and I don't think they asked for two weeks. There was an endless supply of messengers; it was not important work. And I started writing advertising copy for Clay Felker, not in the editorial, but in the marketing department, writing: as advertised in Esquire or New York magazine. I think Clay had worked… maybe the job was at Esquire and not at New York magazine. New York magazine came later in his career. I think this was at Esquire which Clay was the editor of if I'm not mistaken. So they put up billboards of these ads that I wrote and the headline always was as advertised in Esquire magazine. So this was a give back if some of these products were advertised at Esquire they would make cards to go into windows of the ad and it was a cross promotion also for Esquire. I apparently did that pretty well and I went up to $104 a week very quickly.
Peter Mayer (1936-2018) was an American independent publisher who was president of The Overlook Press/Peter Mayer Publishers, Inc, a New York-based publishing company he founded with his father in 1971. At the time of Overlook's founding, Mayer was head of Avon Books, a large New York-based paperback publisher. There, he successfully launched the trade paperback as a viable alternative to mass market and hardcover formats. From 1978 to 1996 he was CEO of Penguin Books, where he introduced a flexible style in editorial, marketing, and production. More recently, Mayer had financially revived both Ardis, a publisher of Russian literature in English, and Duckworth, an independent publishing house in the UK.
Title: Getting a foot in the door
Listeners: Christopher Sykes
Christopher Sykes is an independent documentary producer who has made a number of films about science and scientists for BBC TV, Channel Four, and PBS.
Tags: New York Magazine, Esquire
Duration: 4 minutes, 30 seconds
Date story recorded: September 2014-January 2015
Date story went live: 12 November 2015