NEXT STORY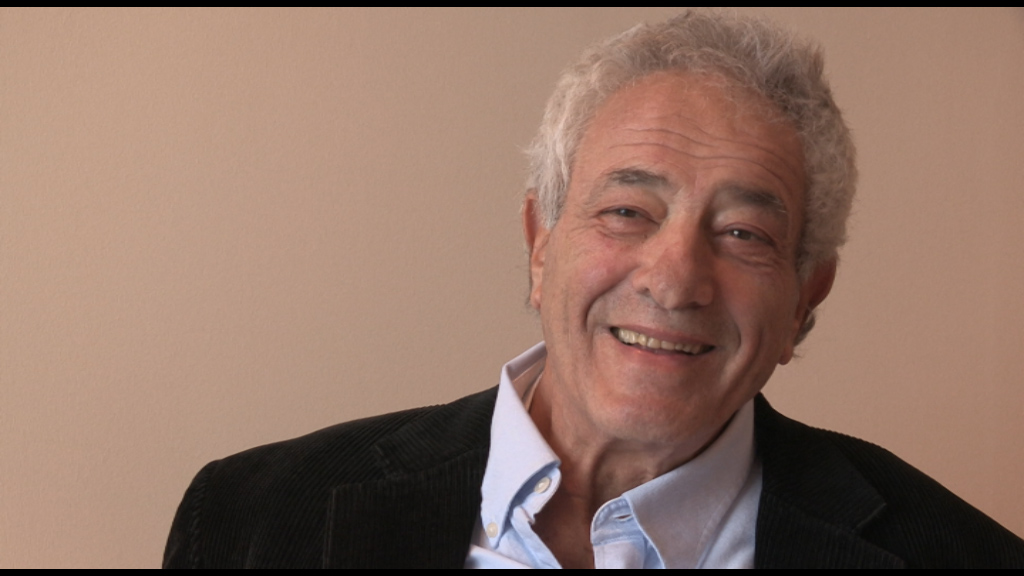 Genesis of Overlook Press
1
...
3
4
5
6
7
...
10
In this newspaper for these émigrés, these people scattered all over the world, great writers wrote – Einstein wrote and Thomas Mann wrote, and everybody else who was someone who was German and who had fled for whatever reason. And I had to go to the Hearst Corporation to get permission to do so, and they at first said no. And then they discovered it was in hardcover, my job was in paperback. Then they discovered it was in German, and we published in English. And then they discovered it was only one book, and they finally relented and said okay, you can publish it.
I went to Viking, and that was an accident which later proved to be germane in a number of ways because Viking became part of Penguin later on, and I became part of Penguin – no connection between any of these things, but how interesting that they happened in this way. And curiously the company that I'd started with before I came to Avon, which I mentioned, the Orion Press, was sold to Grossman Publishers, who were themselves sold to Viking, so the earliest books that I published, curiously were part of Penguin by the time I came to Penguin. A lot of mysterious alliances of no great importance, but amusing to someone who reflected on them, and probably I was the only one who reflected on them.
But in any case, we did publish this book. My father offered to help me, he said the market is dying out on you, by which he meant that his generation was not being repeated because I was the next generation, and I was one of the few children of my parents' friends who spoke German. Why I was interested in German I don't know. I was curious as to what I might become or might have become, and that was also why I applied for a Fulbright to Berlin, which I think I've also mentioned.
My parents would have rather that I'd gone to the Sorbonne, but I was not very interested in France, I was interested in Germany. Not particularly pro-German or anti-German, just interested in German culture because I had been surrounded by it at home, and so this book was tipping my hat to that culture, and it was a high culture.
And we had to create a company so that in case there was a lawsuit or something like that they wouldn't take my flat from me or my little Volkswagen or whatever car I was driving – I think it was a used Volkswagen or maybe it was a used Plymouth, I don't know – but so that we didn't get wiped out if something happened, you had to incorporate it. And so we incorporated a company called the Overlook Press for the purpose of only this one book. And my father and I sat on a mountain, which was really a large hill in Woodstock, New York, and my father would hand me the book, we never got orders for more than one copy at a time.
I think most of the marketing for this book was done by the magazine or by the newspaper itself, and either he would hand me a jiffy bag, and I would pop the book into the jiffy bag then I would hand back to him and he would address it, and then he would hand it back to me to make a notation of the royalty we had to pay or the sales tax we had to pay on it. We would move this package backwards and forwards, and probably some days we sold as many as six or seven books – more days we sold two or three.
But we got along very well and he saw I was not a complete dolt, which he had thought, and I discovered he was not a complete dolt. But he was just amazed at this business and we had carefully calculated how much money we would lose by publishing it – and I was prepared to lose that money; it was my own money. He was helping me and I think he couldn't help me as a glove manufacturer since I hadn't wanted to become one.
He had flown over – I don't think I told you this story – while I was at Christ Church, while I was at Oxford, to ask me what he should do because his partner had died in this glove manufacturing business that he had. And I said well, I didn't know, and he said the reason he was asking me was that the widow of his partner wanted to be paid out her half. And he didn't have the money for that, all the money was tied up in the sewing machines, so he couldn't pay her out in cash.
So he said well, in a year or so you'll be finished at Oxford and if you'd like to join me you'd be welcome, and we walked around the scholar's garden in Meadows one two. I said, regrettably, because I think it may have hurt him but he never showed it, I said I didn't think that this was what I wanted to do upon graduation. He said, all right, he didn't pressure me in any way to go into the business; I was an only child, not only an only son but an only child. He had started this business with his partner, and what he said he would do if I came to join him, he would borrow the money – it was $500,000, I remember that – from a bank and pay out the widow.
He sold the business to a company called Kayser-Roth and became the employed head of the company that he had once owned. They were a company, a holding company that owned many companies, and they had wanted to buy my father's company, I think largely because of him – the machines weren't worth anything, as a brand it wasn't particularly famous. My father was the last of a certain generation of people who knew how to make gloves, and they wanted him to run the business that they had bought.
Peter Mayer (1936-2018) was an American independent publisher who was president of The Overlook Press/Peter Mayer Publishers, Inc, a New York-based publishing company he founded with his father in 1971. At the time of Overlook's founding, Mayer was head of Avon Books, a large New York-based paperback publisher. There, he successfully launched the trade paperback as a viable alternative to mass market and hardcover formats. From 1978 to 1996 he was CEO of Penguin Books, where he introduced a flexible style in editorial, marketing, and production. More recently, Mayer had financially revived both Ardis, a publisher of Russian literature in English, and Duckworth, an independent publishing house in the UK.
Title: Working with my father
Listeners: Christopher Sykes
Christopher Sykes is an independent documentary producer who has made a number of films about science and scientists for BBC TV, Channel Four, and PBS.
Tags: Hearst Corporation
Duration: 7 minutes, 25 seconds
Date story recorded: September 2014-January 2015
Date story went live: 12 November 2015