NEXT STORY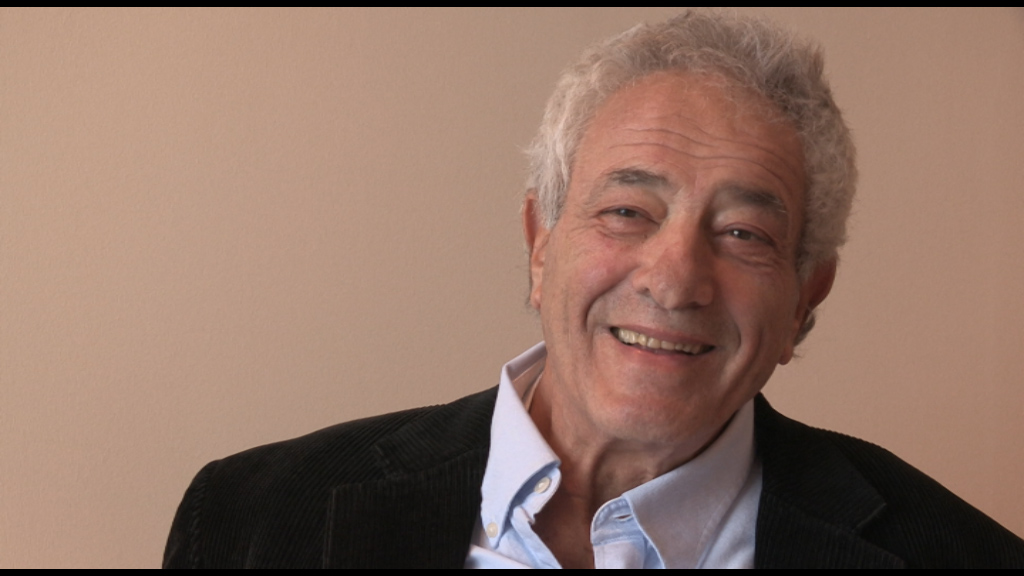 Proud to be British
Getting a blasting from Ron Blass
1
...
4
5
6
7
8
...
10
[Q] When he said to you, well, you don't know, you haven't worked in London and you don't know British publishing and all that, so how did you go about putting that right? What happened when you arrived, what did you see in front of you, what needed to be done?
Well, it was a very strange time. I don't think there were any American executives in Britain at all when I came; there may have been one, I don't know, but there weren't. And I was paid an American salary. We had some argy-bargy about salary and I said I don't want anything more than I'm earning in America, but I want the same. And that became an issue because under the Labour government there was very, very high taxation and lots of perks and so on, and I said save all the perks and so on, just pay me the cash that the job would pay in the US. I'm American working in American, and finally that got done.
But when I arrived in England at Heathrow with my girlfriend, I thought somebody would be waiting for us at the airport. I didn't have a flat, didn't have a hotel room. I thought this is how… I thought when you move a chief executive from one country to another there is some minimal… I don't think the British knew very much about taking executives from one country to another, and not an American executive from America to England, and there was nobody there. I was very embarrassed in front of my girlfriend because on the plane I said there will be somebody to greet us and to take us to a flat, maybe for a month and then we'll have to find some place to live, or something like that. Maybe there's even a company apartment or… I didn't ask about these things, I was much younger and not very interested in these things but I assumed them.
But there was nobody at the airport. And I did know that Penguin had a very historic and large warehouse and maybe even centre of the company at Harmondsworth, which was very close to the airport – at the airport, actually, and so I got Mary to... We got the bags to a taxi, we went to Harmondsworth and I asked to see Jim Rose. Well, he wasn't there and I stood under… the receptionist didn't know anything about me either and I was embarrassed to say I'm your new boss. I didn't say that, but I stood under this very famous painting, I don't know if Penguin still owns it, by Rodrigo Moynihan of all the greats assembled from previous generations of Penguin. I asked to see Ron Blass. Ron Blass was the deputy chairman and he had been very much involved after Jim Rose had made the introduction in hiring me, and actually negotiating a salary and a title, and the details of the contract. I knew him and I could tell very many nice and funny stories about Ron Blass, and maybe I will because they're very amusing, if you're interested.
But I went up to Mr Blass's office, he sent for me, and as I walked in he was a gargantuan man, probably 6' 3"… 6' 4" and rather well packed, you might say. I remember when you shook his hand all you felt was foam rubber, you never were quite sure that there were bones underneath the fingers, and he was fleshy in many respects, but a very strong-looking appearance. I stood, went up the stairs from the waiting room where we were both waiting and Mary was down there with the suitcases, and as I walked into his office I said, 'Well, Ron, your boy's here'.
And he looked up at me as though I was not expected, and I thought maybe he was hard of hearing, I said, 'Your boy is here, I'm ready to start work!' Not a sign that he'd ever seen me before, and then he took his large hand and said, 'Sit down'. So, I went six or eight steps forward and sat down at the front of his desk and I said, 'Ron, not only am I here, but we've got a big job to do together here. Penguin's had a tough time in these last few years and I'm going to need your support, I'm going to need your help, I don't know my way around this company'. And not a trace of recognition, his face was impassive, and I said, 'We have to get settled, but I could start work tomorrow and I'll need your support, of course'.
And he said, 'Listen here, Peter', – I was glad he said Peter, he could have said Mr Mayer, but he'd met me about eight times – 'listen here, Peter. Support, you've got it. But, you know, I started here at Penguin as a lorry driver, I've been here 35 years and I'm now the vice-chairman, and I love this company. Support, I'll give it to you, as long as you're winning. And if you're not winning but I think you could win, you've got my support and I'll help you. But if you're not winning and I think you're losing, and I think you're going to lose, I'll be the first person to drive you out of here. I love this company'.
This was my welcome to Penguin.
Peter Mayer (1936-2018) was an American independent publisher who was president of The Overlook Press/Peter Mayer Publishers, Inc, a New York-based publishing company he founded with his father in 1971. At the time of Overlook's founding, Mayer was head of Avon Books, a large New York-based paperback publisher. There, he successfully launched the trade paperback as a viable alternative to mass market and hardcover formats. From 1978 to 1996 he was CEO of Penguin Books, where he introduced a flexible style in editorial, marketing, and production. More recently, Mayer had financially revived both Ardis, a publisher of Russian literature in English, and Duckworth, an independent publishing house in the UK.
Title: Getting a blasting from Ron Blass
Listeners: Christopher Sykes
Christopher Sykes is an independent documentary producer who has made a number of films about science and scientists for BBC TV, Channel Four, and PBS.
Tags: Penguin Books, Ron Blass
Duration: 7 minutes, 27 seconds
Date story recorded: September 2014-January 2015
Date story went live: 12 November 2015