NEXT STORY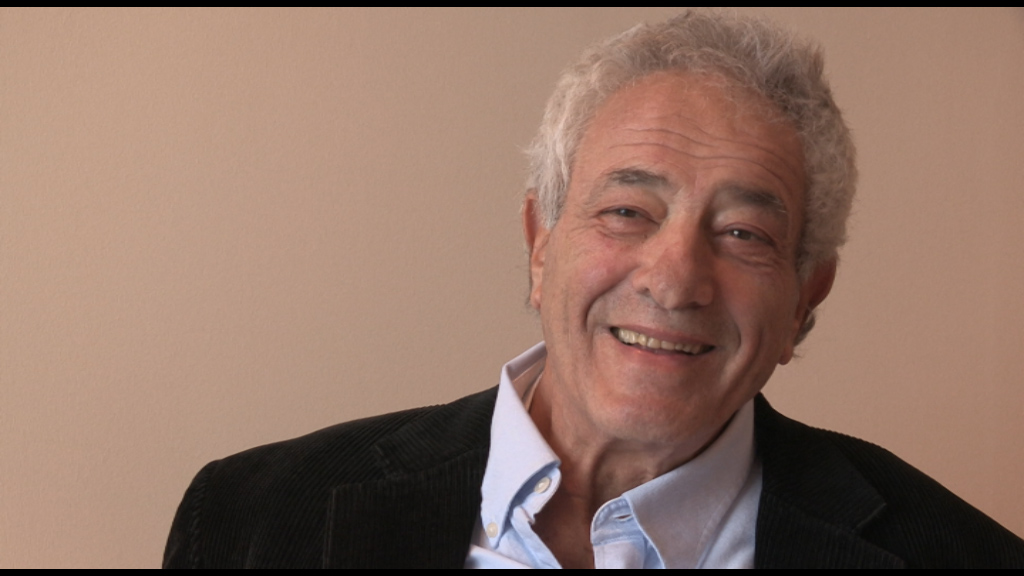 The future of book publishing
1
...
4
5
6
7
8
...
10
When I in 1997 or 1998, decided to leave Penguin and went to Michael Blakenham who was the CEO of Pearson, to tell him that, I wanted to assuage these three women, something I found difficult to do. But I was thinking that I could re-join the company that my father had kept alive during the years I was in England, the Overlook Press. And that interested me. I had had my fill, I did not dislike any aspect of Penguin or Pearson, I loved it and it was all going very well, but I'd done it for nearly 20 years. And so, I thought now is the time to do something very modest and build up the Overlook Press. And Michael asked me to stay an additional year and help him and Pearson find a successor and I said yes, and they made it attractive for me to stay one additional year; I did. And then I went back and I built up Overlook – when I say built up Overlook I had no desire to build it into something big, but just to make it self-sustaining. It had nearly always lost money, very little, but it had lost money most years and I had a good salary at Penguin, so the tax authorities let you write off the losses at Overlook against your income, so you lost less. You didn't make money but you lost less.
But it became solid, small but solid, and I came – this is a roundabout way of coming to your question – I came to miss England terribly. I missed my friends, I missed the UK, I missed the Commonwealth, I missed all those things that had been part of my life for nearly 20 years. And I was probably the American who most knew the Commonwealth, since I travelled constantly to India and South Africa, Australia, New Zealand and Canada. I came to even know the Commonwealth more than a little bit and more than most British people.
I loved my friends, and also the years that I was part of Penguin was between my 39th year and my 59th year. Those are for most people very significant years, whether you're a man or a woman. You're not old yet at the end of it; you're not young at the beginning of it but you're not middle-aged yet, and it's when a lot of things happen. For someone in business or in publishing, that's when you have your greatest years or most terrible years, depending on how it turns out.
Well, they were wonderful for me, and I just missed it, and when the opportunity arose to buy Duckworth… I don't remember any longer how I became aware that it was for sale, but it was a great British experience because it was one of the oldest publishing companies in Britain. It was small, which was about all I could afford. It had once had a great literary reputation, which was something to build upon or try to restore, and everybody likes a rescue operation. There was a rescue operation with respect to Penguin, which had happened years before.
So, I bought Duckworth with the help of UBS, a bank. I had to borrow a lot of money to buy Duckworth because although it was insolvent, it doesn't mean it didn't have any assets; it did have some assets. Insolvent basically means that it can no longer meet its obligations, but there were assets there. So, I paid I don't know how much, maybe $1,200,000, I can't remember, which was probably today… in today's money maybe $5 million today or something like that, a lot of money for one person who had never... I was never the owner of Penguin, I was a very well-paid employee. You get well off that way but you can't get really rich.
So I borrowed the money to buy Duckworth. It's taken us about ten years now to pay off the debt, but the debt is now paid off and I feel very good about it. I don't know what will happen, I'm older now, how long I want to go on, but it works together in tandem with Overlook in the US, which was something that I'd learnt at Penguin, because the Penguin group shared copyrights and shared physical plant, and worked across quite a few frontiers. And in the most modest of ways, that's what Overlook and Duckworth do, they share quite a few copyrights, not all, quite a few copyrights quite a few physical printings, physical plants. And I think I can thank Penguin for having taught me how you can make those things work.
Peter Mayer (1936-2018) was an American independent publisher who was president of The Overlook Press/Peter Mayer Publishers, Inc, a New York-based publishing company he founded with his father in 1971. At the time of Overlook's founding, Mayer was head of Avon Books, a large New York-based paperback publisher. There, he successfully launched the trade paperback as a viable alternative to mass market and hardcover formats. From 1978 to 1996 he was CEO of Penguin Books, where he introduced a flexible style in editorial, marketing, and production. More recently, Mayer had financially revived both Ardis, a publisher of Russian literature in English, and Duckworth, an independent publishing house in the UK.
Title: Missing England
Listeners: Christopher Sykes
Christopher Sykes is an independent documentary producer who has made a number of films about science and scientists for BBC TV, Channel Four, and PBS.
Tags: Overlook Press, England, Duckworth
Duration: 6 minutes, 57 seconds
Date story recorded: September 2014-January 2015
Date story went live: 12 November 2015