NEXT STORY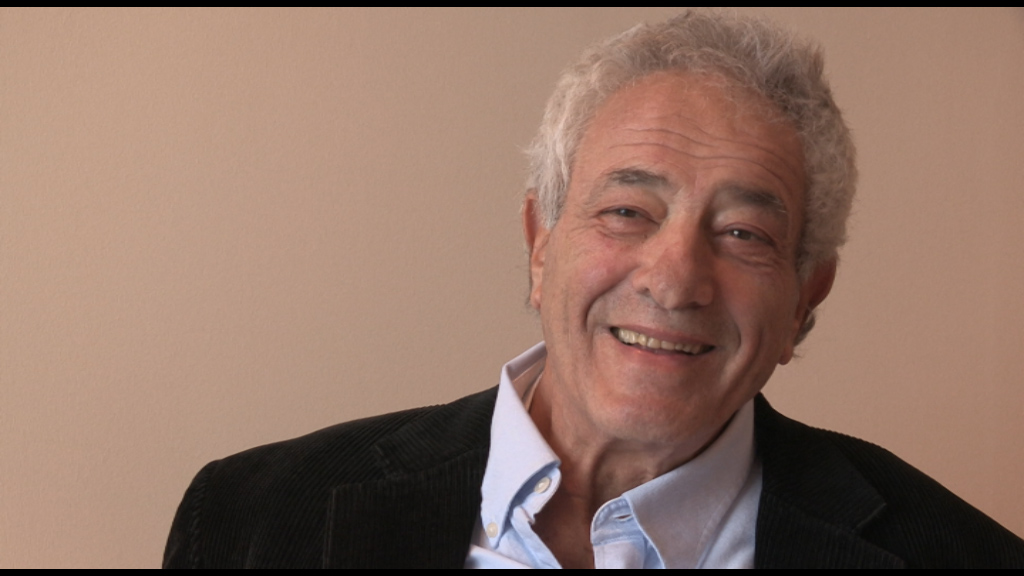 Analysis of the fallout of publishing The Satanic Verses
Why I published The War Between the Generals by David Irving
1
...
6
7
8
9
10
Some Jewish group - or Jewish individual, I don't know - contacted Jim and said, Jim, did you know, or Mr Rose, did you know, that Penguin is about to publish David Irving? Well, either Jim knew or found out, but, in any case, I don't think it was a secret. And the book that David Irving was writing for, I believe, Allen Lane, the Penguin Press, the hardcover imprint of Penguin, maybe even for Peter Carson who was its head, and also part of the mystery… history establishment at Penguin, was a book called Hitler's Generals [sic! Should be: The War Between the Generals].
And Jim Rose called me in and said, I don't want you to publish this book. David Irving is a terrible anti-Semite and has some very strange views about the Third Reich and the war, and given your personal background, you won't have any trouble cancelling this book.
So I said to him, well, first I'd like to read it; I don't want to take it on your say-so. But I do know who David Irving is. I don't like him - I don't know him personally, but I don't like what he stands for. But this is a book, and I'd like to read it.
So, I either got a manuscript or a galley or physical book, I don't remember any longer, but I did read it, and I couldn't find anything that was particularly objectionable in the book. It was a rather straightforward history of the general corps of the Third Reich, Hitler's generals. There were some comments in it that perhaps I didn't like, as either a liberal or perhaps as a Jew, but I didn't find they were bad history as such.
And I, after reading the book, I said to Jim, I'm not going to cancel this book. I might cancel some other book that David Irving wrote, but not this book. He's a rather good historian of the subject of this book. His views on many matters are not attractive to me and I think are wrong, but there's nothing in this book about Hitler's generals that is such.
And I know Jim Rose was really disappointed with me. And it was one of my first tests because it was in the first six months of my Penguin years that this test came up. And I think I continued to be a very good liberal, and I was a very good liberal by refusing to censor the book. Whereas, Jim wanted me to be a good liberal by censoring the book.
So, little did I know I would be faced, down the corridor of time, with other issues like this. For example, the Salman Rushdie case. But I'm not one, normally, for the cancelling of books.
Peter Mayer (1936-2018) was an American independent publisher who was president of The Overlook Press/Peter Mayer Publishers, Inc, a New York-based publishing company he founded with his father in 1971. At the time of Overlook's founding, Mayer was head of Avon Books, a large New York-based paperback publisher. There, he successfully launched the trade paperback as a viable alternative to mass market and hardcover formats. From 1978 to 1996 he was CEO of Penguin Books, where he introduced a flexible style in editorial, marketing, and production. More recently, Mayer had financially revived both Ardis, a publisher of Russian literature in English, and Duckworth, an independent publishing house in the UK.
Title: Why I published "The War Between the Generals" by David Irving
Listeners: Christopher Sykes
Christopher Sykes is an independent documentary producer who has made a number of films about science and scientists for BBC TV, Channel Four, and PBS.
Tags: The War Between the Generals, Third Reich, David Irving, Jim Rose
Duration: 4 minutes, 17 seconds
Date story recorded: September 2014-January 2015
Date story went live: 12 November 2015