NEXT STORY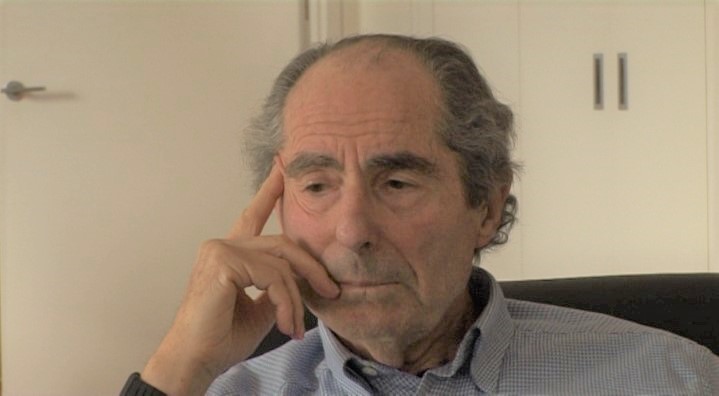 Intimacy with my father
Caring for my ailing father
1
...
12
13
14
15
16
17
The... the most gruesome, in a way, scene in the book is when my father had a brain biopsy. They went up through the roof of his mouth and took a piece out of the tumour – not out of his brain – took a piece out of the tumour and then they... it was a... it was a terrible procedure. And he... and he was a very strong guy, but by then... this point he had taken... he'd been through everything.
And then I took him out of the hospital and took him up to my house in Connecticut, and he was discombobulated by that procedure and the pain afterwards. And about a day afterwards, my young nephew and his wife were visiting him and me, and we were sitting out having lunch and my father excused himself and went up... upstairs. And we continued eating lunch and talking and then about 10 minutes passed and he hadn't returned – or 15 minutes maybe – and so I excused myself and I went upstairs, and I found that he had beshat [sic] himself. He had been unable... unable to move his bowels in the hospital when he came out and now this... this thing had happened to him. He couldn't control it and I... there... there was the house, the second floor, the hallway, the bathroom, the bedroom, all the places where he was, he'd... he'd tracked this shit, you know.
He was deeply humiliated and exhausted and I took... took him and put him in the shower to clean him off and then towelled him down, put him in a bath... clean bathrobe, put him on the bed and then I set about to clean this thing up. There are worse jobs in the world, but not very much worse. I'd never done anything like this before. It was everywhere. It was everywhere. And I set about cleaning it up, first with towelling, then with wash cloths. It was... it was like Raskolnikov finding the blood all over himself after he kills the old... the old ladies, and there's blood... blood everywhere, wherever you look, on his socks there's blood, on his cuffs there's blood, on the cuffs of his shirt there's blood. There's blood everywhere. Well, I was the Raskolnikov of shit, you know. And I cleaned it up, eventually getting down with a toothbrush and cleaning up between the – it's an old house with old floorboards – and cleaning up between the floorboards where the... where the stuff had lodged. And it was, like any activity, once you throw yourself into it, you want... you want to do... do the task, you know. But I felt this... this tremendous intimacy with my father, through this. And it was an emblem of... of his suffering. And that scene is... is in the book. I haven't read it in many years, but the task in that book was not to make things up, but to get things right. You could have left it out. I couldn't have left it out. It loomed too large in my memory of the whole adventure. No, maybe someone... another writer would have left it out, and probably there were readers who thought I should have left it out. But my temperament leads me to put that... to put that in.
The fame of the American writer Philip Roth (1933-2018) rested on the frank explorations of Jewish-American life he portrayed in his novels. There is a strong autobiographical element in much of what he wrote, alongside social commentary and political satire. Despite often polarising critics with his frequently explicit accounts of his male protagonists' sexual doings, Roth received a great many prestigious literary awards which include a Pulitzer Prize for fiction in 1997, and the 4th Man Booker International Prize in 2011.
Title: Caring for my ailing father
Listeners: Christopher Sykes
Christopher Sykes is an independent documentary producer who has made a number of films about science and scientists for BBC TV, Channel Four, and PBS.
Tags: Patrimony
Duration: 5 minutes, 7 seconds
Date story recorded: March 2011
Date story went live: 18 March 2013