NEXT STORY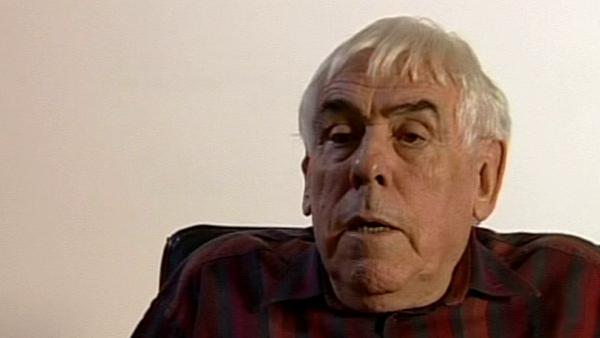 Tony Richardson
1
...
10
11
12
13
14
...
18
En fait, je veux dire ça s'est relativement bien passé, lui- Il y avait deux trucs. C'est donc au cours de ce film que j'avais été contacté par Woodfall et comme... Alors j'avais été dans... Le premier truc, il m'avait logé dans un hôtel qui s'appelait le French Hotel. Alors dans leur tête, le régisseur il devait pas avoir, il n'avait pas dû aller voir. Et en fait le French c'était ça parce que c'était une spécialité française, c'était en fait un hôtel de passe. Alors il y avait...
[Q] C'était à Londres?
A Londres, oui. Il y avait... La chambre il y avait juste la place d'un plumard et de se relever, et puis remettre son pantalon. En dessous, sur le matelas il y avait une espèce de plastique qui faisait un bruit d'enfer quand on se couchait. Et puis le téléphone, naturellement il n'y avait pas de téléphone dans la piaule, il n'y avait pas de chiotte, il n'y avait rien, fallait sortir. J'ai passé la première nuit là-dedans. Et alors comme le chauffeur m'attendait pour descendre, je redescends et puis le gars il m'appelle, 'Attendez, M. Coutard, vous avez une lettre pour vous'. Je dis, 'Comment ça se fait que je pouvais avoir une lettre?' Alors je regarde, c'était une lettre des impôts britanniques qui me disaient, 'Vous allez travailler en Angleterre, n'oubliez pas de déclarer vos impôts'. Ils étaient déjà au courant. Bon alors du coup je leur ai dit, 'Il n'est pas question que je loge dans ce machin. Je sais bien que l'amour c'est une spécialité française mais quand même pas à ce point'. Alors donc ils m'ont changé de place.
Et on n'arrivait pas à trouver des hôtels, c'était toujours plein. Alors je restais deux jours, une journée. Et puis finalement les Wootfall m'ont dit, 'Si, vous voulez, vous pouvez loger dans cette fameuse rue', Curzon Street, où j'ai eu des démêlés avec les chauffeurs de taxi. En même temps c'était un film qui était relativement agréable. Il y avait toujours ces discussions, alors il y avait toujours ces discussions-là. Je veux dire c'est là que j'ai appris, avec les... comment ça s'appelle...? Les 'unions'. Alors, il y avait un mec qui venait me chercher tous les jours en bagnole, il avait une DS 19, et puis il bredouillait le français-Et puis donc je m'asseyais à côté de lui. Le premier jour, on a commencé à l'aise, vous habitez où, Paris, etc. Et puis après, il a commencé-Comme il venait me chercher tous les jours et me ramenait le soir... On a commencé à parler un petit peu de techniques de cinéma. Alors au bout d'un moment, je dis, merde, c'est quand même incroyable, pour un chauffeur il me paraît quand même très au courant de tout ce qui se passe. Et en fait c'était, comme j'avais été engagé, ils avaient été obligés d'engager un opérateur Anglais, et lui il avait dit, 'Bon, moi je veux bien aller chercher Coutard, plutôt que de rester à rien foutre'. Finalement on est devenus copains mais comme il était chauffeur, il n'avait pas le droit de venir sur le plateau, c'est-à-dire qu'il ne pouvait pas voir du tout ce que je faisais. Finalement, on est devenus très copains, c'était... On s'échangeait tout un tas de choses, après on s'est échangés des filtres, des trucs comme ça, après il est parti en Australie.
Actually, it went relatively well, he... there were two things. It's during the film that Woodfall contacted me and since... So I'd been in... To begin with, they had put me up in a hotel called the French Hotel. So in their mind... the manager must not have known, he must have not gone to see it. And actually the French wasn't because it was a French speciality, it was actually a hotel used by prostitutes. So there was...
[Q] It was in London?
Yes, in London. There was... In the room there was only enough room for a bed and to get up, and put your trousers back on. Underneath, on the mattress there was a sort of plastic that made a horrendous noise when you laid down. And the telephone. Naturally, there was no telephone in the room, there were no toilets, there was nothing, you had to go out. I spent the first night there. And so since the driver was waiting for me downstairs, I went down and the guy calls me, 'Wait, Mr Coutard, there's a letter for you'. I say, 'How can I be receiving a letter?' So I look at it, it was a letter from the England revenue saying, 'You're going to work in England, don't forget to declare your taxes'. They already knew. So as a result I told them, 'There's no way I'm staying there. I know that love is a French speciality, but... well, not to that extent'. And so they moved me.
And we couldn't find hotels, they were always full. So I stayed two days, one night. And in the end Woodfall said, 'If you want, we can put you up on that famous street, Curzon Street', where I had problems with taxi drivers. At the same time it was a relatively pleasant film. There were always those discussions that are... I mean, that's where I learned, with the... what are they called? The unions. So there was a guy who came to pick me up every day in his car. He had a DS 19 and he spoke a little French. And so I'd sit next to him. And so the first day, we started off slowly, where do you live, Paris, etc. And then afterwards, since he came to pick me up every day and drove me back in the evening, we started talking a little about cinema techniques. So after a while, I thought, damn, it's unbelievable, for a driver he seemed to know a lot about everything that goes on. And in fact, since I had been hired, they had had to hire an English cinematographer, and he had said, 'Well, I don't mind picking Coutard up, instead of staying here and not doing anything'. Eventually, we became friends but since he was a driver, he wasn't allowed on the set, meaning that he couldn't see what I was doing at all. In the end, we became good friends, and we swapped filters, things like that, and afterwards he went to Australia.
French cinematographer, Raoul Coutard (1924-2016) was twice nominated for the César Award for best cinematography which he won in 1978 for 'Le Crabe-tambour'. He made over 75 films and documentaries, including 'À Bout de Souffle', Le Mépris' and 'Band à Part'. He was the most acclaimed French cinematographer of his generation and one of the key figures of the New Wave.
Title: Filming in England
Listeners: Bernard Cohn
Benard Cohn is a French filmmaker and writer, who has directed five films as well as numerous documentaries and television series. As an assistant director, he worked with many important filmmakers, including Luis Buñuel, François Jacob, Otto Preminger and Woody Allen. He was a founding member of the Ciné-Qua-Non cinema club and has acted as editor and translator for various publications on the world of cinema.
Bernard Cohn est un réalisateur et écrivain français, ayant réalisé cinq film ainsi que de nombreux reportages et séries télévisées. En tant qu'assistant réalisateur, il a travaillé avec plusieurs grands cinéastes, notamment Luis Buñuel, François Truffaut, Otto Preminger et Woody Allen. Il fut membre fondateur du ciné-club Ciné-Qua-Non et a participé à la rédaction et traduction en anglais, de plusieurs ouvrages sur le cinéma.
Tags: England
Duration: 3 minutes, 34 seconds
Date story recorded: October 2004
Date story went live: 24 January 2008