NEXT STORY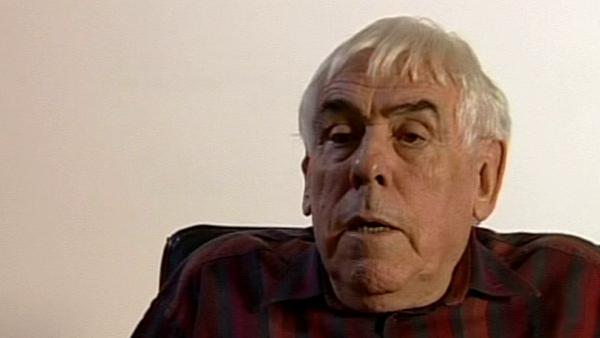 Breathless: The premiere
Welcoming the film's first rushes
1
...
5
6
7
8
9
...
18
Au labo, ils avaient relativement... Ça ne les dérangeait pas tellement parce qu'étant donné qu'on tournait des plans, des plans qu'on tournait en extérieur... Bon, d'abord... je veux dire ils n'étaient pas émus par les vedettes, parce que Jean-Paul il n'était pas connu, la malheureuse Jean n'était pas. Bon, c'était l'ex-Jeanne d'Arc mais enfin comme ce film n'avait pas fait un tabac, ça ne les émotionnait pas je veux dire. Bon, et après en fait c'était comme si on avait fait un documentaire pour eux. Les gens étaient un peu plus inquiets pour des problèmes de montage, comment ça allait se goupiller. Bon, parce qu'en plus, Jean-Luc dans cette affaire-là, son problème était... Il voulait faire la démonstration. Il allait changer les choses dans le cinéma, et pas seulement que le metteur en scène.
[Q] Je comprends, oui.
Ce que voulait la Nouvelle Vague, la Nouvelle Vague ils voulaient changer le cinéma mais en fait ils voulaient changer surtout un certain nombre de metteurs en scène s'écartent pour laisser passer les autres. Mais sans qu'il y ait de volonté franche de vouloir changer quelque chose. Jean-Luc il voulait changer. Alors bon il disait par exemple, 'Viens on va faire ce plan-là, un plan moyen, il faut faire un gros plan de ce gars-là, où il faut que je mette la caméra?' La script lui disait, 'Faut la mettre là'. Bon, très bien, mettez-la là. La pauvre malheureuse elle pleurait tout le temps, je veux dire, forcément, parce que comme à cette époque-là elle était quand même vachement responsable de tous les raccords, etc. Bon... mais en même temps, bon, ça faisait partie de son propos ça.
At the lab, they had relatively... It didn't really bother them much because since we shot, we shot on location. First of all, I mean they weren't impressed by the stars, because Jean-Paul wasn't famous, the poor Jean wasn't... Well, it was the ex-Joan of Arc but since that film hadn't been a hit, I mean... it didn't impress them. So... and afterwards for them it was actually as if we had made a documentary. People were a little more worried by editing problems, how it was going to turn out. So... because in addition, in that thing Jean-Luc's problem was that he wanted to do the demonstration. He was going to change things in cinema, and not just the filmmaker.
[Q] I understand, yes.
Which was what the New Wave wanted. The New Wave wanted to change cinema but actually what they really wanted was for a certain number of filmmakers to step aside to let others go through. But without there being a true desire to want to change something. Jean-Luc wanted to change things. So... well, for example, he would say, 'Come on, we're going to do this shot, a medium shot, we need to do a close-up of that guy, where do I need to put the camera?' The continuity girl would tell him, 'You need to put it there'. So, very well, put it there. The poor girl cried all the time... I mean, obviously, because at the time she was really responsible for continuity, etc. So... and at the same time, well, it was part of things he would say.
French cinematographer, Raoul Coutard (1924-2016) was twice nominated for the César Award for best cinematography which he won in 1978 for 'Le Crabe-tambour'. He made over 75 films and documentaries, including 'À Bout de Souffle', Le Mépris' and 'Band à Part'. He was the most acclaimed French cinematographer of his generation and one of the key figures of the New Wave.
Title: Welcoming the film's first rushes
Listeners: Bernard Cohn
Bernard Cohn est un réalisateur et écrivain français, ayant réalisé cinq film ainsi que de nombreux reportages et séries télévisées. En tant qu'assistant réalisateur, il a travaillé avec plusieurs grands cinéastes, notamment Luis Buñuel, François Truffaut, Otto Preminger et Woody Allen. Il fut membre fondateur du ciné-club Ciné-Qua-Non et a participé à la rédaction et traduction en anglais, de plusieurs ouvrages sur le cinéma.
Benard Cohn is a French filmmaker and writer, who has directed five films as well as numerous documentaries and television series. As an assistant director, he worked with many important filmmakers, including Luis Buñuel, François Jacob, Otto Preminger and Woody Allen. He was a founding member of the Ciné-Qua-Non cinema club and has acted as editor and translator for various publications on the world of cinema.
Tags: Breathless, Jean-Luc Godard
Duration: 1 minute, 42 seconds
Date story recorded: October 2004
Date story went live: 24 January 2008