NEXT STORY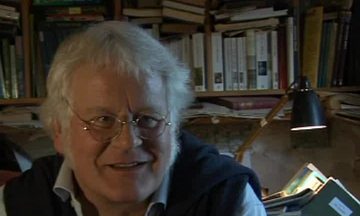 What is Yopo and why did I take it?
The pain and magic of the Yopo drug
1
...
3
4
5
6
7
...
9
So then it comes to my turn, eventually, and it's Jarivanau giving me mine, so at least it was a friend. And then I realise why everybody does this. You are convinced the back of your head is coming off. The pain in the ear, nose and throat system is so intense. Well, you can't scream. In fact, you can't breathe. You think you really are dying, for whatever fraction of a second it is. You can't raise oxygen anywhere. Your whole... your lungs are filled with grit, and you really think somebody's hit you on the back of the head with a small log. You're in awful pain. And then, bang, you're just so happy. This cleanout, all the mucous from all the sinuses, everything is running out of your nose onto the ground. I mean, you've no idea you had sinuses that could possibly produce that volume of liquid, mucous, snot. And then, I'm afraid, then... but it happens so fast, it's almost alright, you're sick. It's more like seasickness. You just projectile, boom, bang, and then it's over. And it's all right in front of you. And then you sit there, and this place is the most peaceful, beautiful, lovely place in the world. You could live here forever. That mountain, Leapopuei or whatever I think it was called, there never was a mountain so lovely. Extraordinary peaceful feeling. And the Yanomami women, I'm sorry to say, look beautiful beyond belief. I'm an old man, but you want to lick them all over. I mean, you're absolutely gone. And there's a matchstick girl, and got these sticks, and you think, sticks are just so lovely. Why don't we all do it?
And then, many hours later, you come to... In fact, Juan Saldarriaga, this Colombian ecologist, who was... and I forgot to mention, he was such a powerful presence in the bongo. He picks me up and says... he was telling me not to do this thing because it damaged the brain and everybody and Chimo was saying, you know, 'We don't really want you with us after this, because you will be crazy.' And that has worried me since, a bit. I mean, I took several blasts. If I had been brain-damaged, by definition, I wouldn't know, would I? Absolutely everybody tells you, 'You fry your brains with this stuff.' And look, it's okay. It is not a drug that is going to catch on. You can't administer it to yourself, and maybe the pleasure is... I've never had such facial pain. Brain-pain, as it were. Sinus pain. And then it suddenly goes. And that's the real kick. I am not dead. I am not in pain.
British author Redmond O'Hanlon writes about his journeys into some of the wildest places in the world. His travels have taken him into the jungles of the Congo and the Amazon, he has faced some of the toughest tribes alive today, and has sailed in the hurricane season on a trawler in the North Atlantic. In all of this, he explores the extremes of human existence with passion, wit and erudition.
Title: The pain and magic of the Yopo drug
Listeners: Christopher Sykes
Christopher Sykes is a London-based television producer and director who has made a number of documentary films for BBC TV, Channel 4 and PBS.
Tags: yopo, shaman, shabono, King Vultures, Yopo, Yanomami, ritual, drug, sinus
Duration: 3 minutes, 53 seconds
Date story recorded: July - September 2008
Date story went live: 11 August 2009