NEXT STORY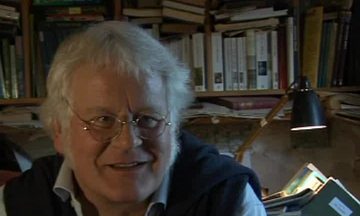 Everyone should have their own fetish room
Fetish and superstition in Africa
1
...
4
5
6
7
8
9
I wanted a fetish because I wanted to get right in there and deal with... find out about sorcery. I mean, everywhere you go, you're told that the day may begin to the white man, but the night belongs to the African. And people would say, 'Look, I've just flown to Paris and back in my plane, and there's a wooden plane model. And it's resting now because it's daylight.' If it goes on like this for six months, you really do begin to lose it. I mean, the other part of that, you see, the fetish, was that Marcellin was really angry with me. He didn't want to have a fetish, or anything to do with this. He was shaking, and very angry. And he was all worried, anyway, anxious that night, because he'd lost his wedding ring. And after Doku had given me this, and of course I didn't matter to Doku, but I realised that for some reason, Marcellin mattered terribly to the old man. And we'd been drinking palm wine and red wine that I'd bought. Terrible stuff, but absolute luxury beyond luxuries by the time it was a month or two upriver. So Marcellin was quite drunk, but I think he probably... you know, he needed that to be able to take the psychological strain of all this.
So there he is, he's sitting on this log, and he says to Doku, who's got this fetish. And Doku says, 'I want you to have this for your protection for Lake Tele. The lake of the spirits, the most dangerous place from here to Senegal.' And Marcellin backing off: 'I don't want it! I don't want it!' And then Doku took... it was a much better fetish than this, this fetish in his hand like that, like this, and giving it to Marcellin like a heron mantling a fish. He was right over Marcellin, and then he tilted his hand, and there, on the neck of the fetish, was Marcellin's wedding ring. And he explained: 'Oh Marcellin, I knew you were coming, long before you came in a bodily way, I knew you were coming. And I spoke to her. She has a husband, but he's not from here. He's a Teke from the plateau. I said, you can give him a son. I want a son for Samale.'
And it turned out that Doku had saved her, because she'd had twins before. Now that's terrible. That's like the animals. You know, there used to be twins, both killed. But now the placentas are stuck on a post outside the village. You see this dried up blackened meat in the sunlight, on a post. And so he, Doku, had made her socially respectable again, as it were, with his protection. So she felt she really owed him whatever Doku said. So... but of course, once she'd seen Marcellin, there was no problem. Did she want to seduce him? Of course. So Marcellin got the fetish and the wedding ring, and he's probably still angry with me that he'd entered the world of the spirits again. And I said, 'Well, what's wrong? Why? What's all that about? Why's it so tense, Marcellin? What's up?' And he turned to me and he said that I was so slow understanding, he said, 'But you really don't understand, do you?' And I said, 'No, I don't.' And he said, 'Doku, he's my grandfather.' Wow. And then he didn't talk to me for two days.
So that's what it was all about.
British author Redmond O'Hanlon writes about his journeys into some of the wildest places in the world. His travels have taken him into the jungles of the Congo and the Amazon, he has faced some of the toughest tribes alive today, and has sailed in the hurricane season on a trawler in the North Atlantic. In all of this, he explores the extremes of human existence with passion, wit and erudition.
Title: Fetish and superstition in Africa
Listeners: Christopher Sykes
Christopher Sykes is a London-based television producer and director who has made a number of documentary films for BBC TV, Channel 4 and PBS.
Tags: Paris, Lake Tele, Senegal
Duration: 4 minutes, 42 seconds
Date story recorded: July - September 2008
Date story went live: 11 August 2009