NEXT STORY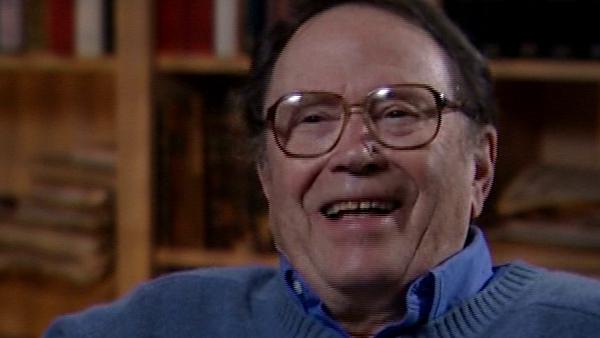 Becoming acquainted with Baroque Rome
1
2
3
4
5
...
9
After I got back from New Mexico, I went back to teaching at Harvard where I was assigned by the nature of my Briggs Copeland appointment, I was assigned to teach a certain amount of creative writing, so-called. Mostly I taught short story writing. Why I had any authority in that field I don't know since I've only published one short story in my life, but it was rather good fun to teach in any case. I've always preferred to teach subject matter courses, but it can be very exciting to see a student begin to get the hang of himself, begin to find what it is that he can do, and on the whole, what I felt I was able to accomplish in writing courses, was to advise a student, with luck, as to what his strengths were, what his emerging strengths were. Sometimes I was satisfied with my good counsel, and it seemed to justify the whole business of the teaching of writing.
I've never felt that there should be too much creative writing teaching in college. Probably one course is enough for anybody so inclined. Once, I can't remember exactly when it was, but once I was a member of the visiting committee to the English Department at Harvard and another member of that committee was John Updike and then there were a lot of scholars and lawyers and so on in our embassy. At that time, there was a good deal of interest in creating what they called a creative major at Harvard. This would have meant that people could come to Harvard and concentrate for four years on their blind stupefied hearts and I didn't like the idea at all, neither did John Updike. The two writers in the visiting committee were the ones who thought, who were most adverse to the idea. John Updike made a nice little speech to the English department assembled saying writers have to know something, therefore they have to take geology and know what it is they are standing on. And I quite agreed with him. Yet, every place I taught, Harvard, Wellesley, Wesleyan and Smith, I was necessarily asked to teach writing courses, and I always found many of my students sympathetic and thought it was not time wasted for anybody concerned. For subject matter courses where I was really happy, I most enjoyed teaching Milton. I guess I became a Milton man officially when I was teaching at Wesleyan and a fine fellow named Tom Henney told me, 'Have you got a course you can trade me? I want to get rid of the Milton course', and he said, 'I can't make them like it'. And I said, 'Well, Tom, how do you like it?' and he said, 'Not so well'. And so I took on the Milton course and had greater pleasure with it year after year and always managed, even at Smith College where they had some experts in the field, to have the occasional Milton seminar. I also did seminars in Poe, and one wonderful thing about teaching Poe, especially under seminar circumstances is that if you assign a story to this student and another story to that student and they are to bring in reports on what's in the story, talk us through the story, chances are there will be fresh discoveries made. This is not true with most of the authors that students read in college or university, but it is true with Poe that a good student reader, tackling almost any one of Poe's pieces, can come up with some fresh observations and that, that makes it exciting.
Well now, at a certain point when I was at Harvard, I was - no, I moved on to Wellesley. I'm losing track, but I think yes, I had moved on to Wellesley when I was offered the Rome fellowship of the Academy of Arts and Letters, and so my wife and I and, and three children went to the American Academy in Rome to stay for a year and that was splendid.
Acclaimed US poet Richard Wilbur (1921-2017) published many books and was twice awarded the Pulitzer Prize. He was less well known for creating a musical version of Voltaire's "Candide" with Bernstein and Hellman which is still produced throughout the world today.
Title: Teaching writing courses
Listeners: David Sofield
David Sofield is the Samuel Williston Professor of English at Amherst College, where he has taught the reading and writing of poetry since 1965. He is the co-editor and a contributor to Under Criticism (1998) and the author of a book of poems, Light Disguise (2003).
Tags: New Mexico, Harvard University, Briggs Copeland, Rome Academy of Arts and Letters, John Updike
Duration: 6 minutes, 18 seconds
Date story recorded: April 2005
Date story went live: 24 January 2008