NEXT STORY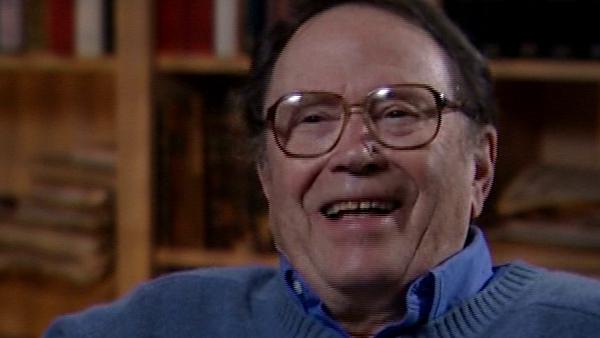 Translating Joseph Brodsky's Six Years Later
Poetry reading: Pangloss's Song
1
2
3
4
5
...
9
This show lyric, Pangloss's Song, also called Dear Boy, comes at a point in the story, Voltaire's story, at which Candide, who has thought his master, Pangloss, dead, finds that he is alive, but suffering from venereal disease, and he says to him, 'Dear Dr Pangloss, you taught us that everything was for the best in this best of all possible worlds. How can this, your condition, be for the best?' So, Pangloss now sings this rather fuzzy professorial song of rationalization:
I
Dear boy, you will not hear me speak
With sorrow or with rancour
Of what has paled my rosy cheek
And blasted it with canker;
T'was Love, great Love, that did the deed
Through nature's gentle laws,
And how should ill effects proceed
From so divine a cause?
Sweet honey comes from bees that sting,
As you are well aware;
To one adept in reasoning,
Whatever pains disease may bring
Are but the tangy seasoning
To love's delicious fare.
II
Columbus and his men, they say,
Conveyed the virus hither
Whereby my features rot away
And vital powers wither;
Yet had they not traversed the seas
And come infected back,
Why, think of all the luxuries
That modern life would lack!
All bitter things conduce to sweet
As this example shows;
Without the little spirochete
We'd have no chocolate to eat,
Nor would tobacco's fragrance greet
The European nose.
III
Each nation guards its native land
With cannon and with sentry,
Inspectors look for contraband
At every port of entry,
Yet nothing can prevent the spread
Of love's divine disease:
It rounds the world from bed to bed
As pretty as you please.
Men worship Venus everywhere,
As plainly may be seen;
The decorations which I bear
Are nobler than the Croix de Guerre,
And gained in service of our fair
And universal Queen.
That... that song was dropped from the show just before the New York opening because of a fear on the part of some of the producers that it might offend somebody, and happily the number has been restored in many subsequent productions of Candide. If there is anything tast... tasteless or raunchy about this, it can be blamed on Voltaire, I think, because this of all the lyrics I wrote for Candide, this is the one which is most simply a versification of Voltaire.
Acclaimed US poet Richard Wilbur (1921-2017) published many books and was twice awarded the Pulitzer Prize. He was less well known for creating a musical version of Voltaire's "Candide" with Bernstein and Hellman which is still produced throughout the world today.
Title: Poetry reading: "Pangloss's Song"
Listeners: David Sofield
David Sofield is the Samuel Williston Professor of English at Amherst College, where he has taught the reading and writing of poetry since 1965. He is the co-editor and a contributor to Under Criticism (1998) and the author of a book of poems, Light Disguise (2003).
Tags: Pangloss's Song, Dear Boy, Candide, Voltaire
Duration: 3 minutes, 32 seconds
Date story recorded: April 2005
Date story went live: 24 January 2008