NEXT STORY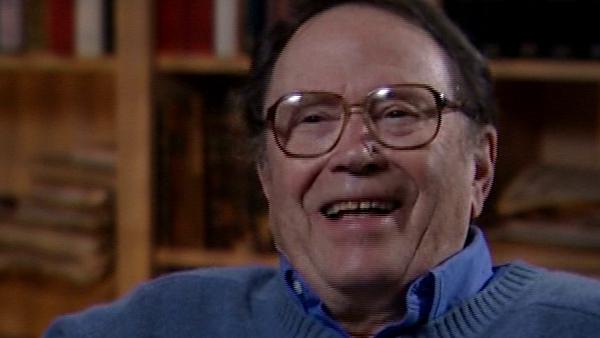 Wesleyan University Press poetry series
1
2
3
4
5
6
...
9
I've found that if I needed to be prodded or reawakened by some other poet, I often turned to someone like Elizabeth Bishop whose poetry is full of surprising realisations of fact. When she refers to 'the wallpaper's ignorant map', I can see that stained wallpaper and I'm grateful for it and it makes me want to write something as perceptive and quietly eloquent as that, and there are other poets who, at one time or another, have prompted me, jolted me in the same way. I think that Lawrence in his poems about animals is wonderfully perceptive, and one of the French poets I first came to love was Francis Ponge, whose first book was called Le Parti-pris des choses. He's writing about the world from the point of view of things, or at any rate, with very strong attention to things and their behaviour. I know that Yeats is a great poet, but sometimes in reading him I feel a great lack of anything like the wallpaper's ignorant map. He is not a very observant poet really.
[Q] On the other hand, Hardy is.
Yes, Hardy is indeed.
[Q] Is Shakespeare just too overwhelming, too...
A lot of Shakespeare is stuck in my mind, but I don't find that I go back to him as a resource, as a starter in John Holmes' terms, but there's much of him that keeps occurring to me. A line I found myself... a morbid line of his which I found myself repeating a great deal a few years ago was his distillation of the horrors of death and of the grave in one line, 'To lie in cold obstruction and to rot'. There are so many unbeatable lines in Shakespeare. I don't go back to him for the whole structure of plays, but for wonderful things like that. And as I have already said, I go back to Milton when I want to see how expressively and muscularly language can move through verse patterns. To see what he does to the sonnet is simply wonderful, to see him take over that dainty form and in some cases fall down through it with one long sentence, or two.
[Q] Well, [On] the Late Massacre in Piedmont, I mean the energy in that is unmatchable.
Yes. And his... in a sonnet like [On] the [Late] Massacre in Piedmont, his overrunning of the conventional divisions of the sonnet is at every moment clearly expressive of physical facts.
[Q] And Herbert is such a different poet as a religious sensibility from Milton, but must be somebody you've read a lot.
Yes, yes. I haven't read George Herbert recently. I think I'm waiting to open that bottle again, but I know it will be good.
[Q] It will be. Pope, has Pope meant much to you?
I don't read him very much. Every now and then when I do, I realise that I've been very, very... what's the word, very isolated, very provincial in time in staying away from the great masters of the couplet. He's a wonderfully, wonderfully witty poet.
[Q] 'The beaked ladle plies the chuckling ice' is a line that Pope could have written, I've thought.
I think I was aware when I wrote that that, though I had thought it up, it sounded a bit like a quotation.
[Q] It's not to its discredit. How about Wordsworth? I mean Wordsworth is the nature poet for the language, if you will.
I love particular poems of Wordsworth's very much. I've never found myself very fond of the long biographical ones, and that's probably my loss, but I love many of the sonnets, Surprised By Joy, for example.
Acclaimed US poet Richard Wilbur (1921-2017) published many books and was twice awarded the Pulitzer Prize. He was less well known for creating a musical version of Voltaire's "Candide" with Bernstein and Hellman which is still produced throughout the world today.
Title: Poets who inspire me
Listeners: David Sofield
David Sofield is the Samuel Williston Professor of English at Amherst College, where he has taught the reading and writing of poetry since 1965. He is the co-editor and a contributor to Under Criticism (1998) and the author of a book of poems, Light Disguise (2003).
Tags: Le Parti-pris des choses, The Late Massacre in Piedmont, The Massacre in Piedmont, Surprised By Joy, Elizabeth Bishop, D H Lawrence, Francis Ponge, W B Yeats, Thomas Hardy, William Shakespeare, John Holmes, John Milton, Alexander Pope, William Wordsworth
Duration: 5 minutes, 55 seconds
Date story recorded: April 2005
Date story went live: 24 January 2008