NEXT STORY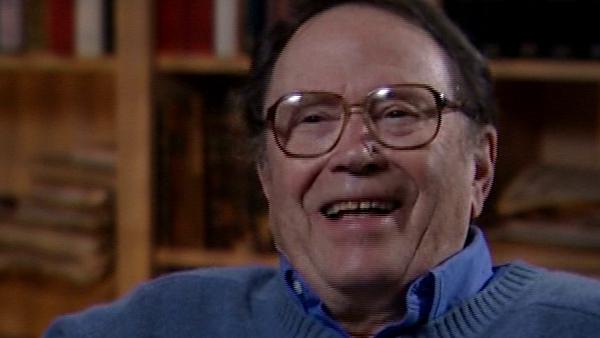 Poetry readings: The Reader
Poetry readings: Piccola Commedia
1
...
3
4
5
6
7
...
9
Piccola Commedia
He is no one I really know,
The sunned-charred, gaunt young man
By the highway's edge in Kansas
Thirty odd years ago.
On a tourist-cabin veranda
Two middle aged women sat;
One in a white dress, fat,
With a rattling glass in her hand,
Called "Son, don't you feel the heat?
Get up here into the shade."
Like a good boy, I obeyed,
And was given a crate for a seat
And an Orange Crush and gin.
"This State," she said, "is hell."
Her thin friend cackled, "Well, dear,
You've gotta fight sin with sin."
"No harm in a drink; My stars!"
Said the fat one jerking her head.
"And I'll take no lip from Ed,
Him with his damned cigars."
Laughter. A combine whined
On past and dry grass bent
in the backwash; liquor went
Like an ice pick into my mind.
Beneath her skirt I spied
Two sea-cows on a floe.
"Go talk to Mary Jo, son,
She's reading a book inside."
As I gangled in at the door
A pink girl, curled in a chair,
looked up with an ingénue stare.
Screenland lay on the floor.
Amazed by her starlet's pout
And the way her eyebrows arched,
I felt both drowned and parched.
Desire leapt up like a trout.
"Hello," she said, and her gum
Gave a calculating crack.
At once, from the lightless back
Of the room there came the
grumble
Of someone heaving from bed,
A Zippo's click and flare,
Then, more and more apparent,
The shuffling form of Ed,
Who neither looked nor spoke
But moved in profile by,
Blinking one gelid eye
In his elected smoke.
This is something I've never told
And some of it I forget.
But the heat! I can feel it yet,
And that conniving cold.
That heat and cold at the end of the poem are suggestive, I hope, of Dante's Inferno where everything is both
very hot and very cold.
Acclaimed US poet Richard Wilbur (1921-2017) published many books and was twice awarded the Pulitzer Prize. He was less well known for creating a musical version of Voltaire's "Candide" with Bernstein and Hellman which is still produced throughout the world today.
Title: Poetry readings: "Piccola Commedia"
Listeners: David Sofield
David Sofield is the Samuel Williston Professor of English at Amherst College, where he has taught the reading and writing of poetry since 1965. He is the co-editor and a contributor to Under Criticism (1998) and the author of a book of poems, Light Disguise (2003).
Tags: Dante's Inferno
Duration: 2 minutes, 46 seconds
Date story recorded: April 2005
Date story went live: 24 January 2008