NEXT STORY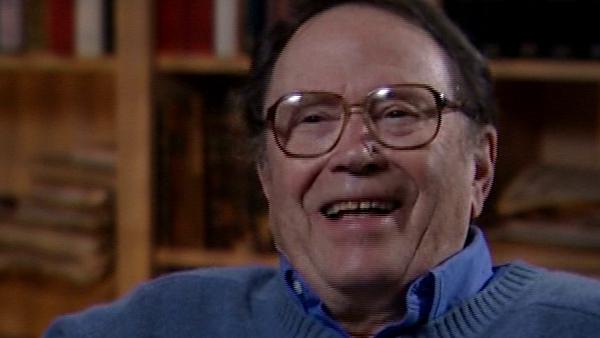 Poetry readings: For C
Poetry readings: The Reader
1
...
4
5
6
7
8
9
My wife is one of the great readers of all time, and she's also one of the great re-readers. She recycles books, even books as big as War and Peace, every year, and this poem called The Reader is about her.
She is going back these days to the great stories
That charmed her younger mind. A shaded light
Shines on the nape, half-shadowed by her curls,
And a page turns now with a scuffing sound.
Onward they come again, the orphans reaching
For a first handhold in a stony world,
The young provincials who at last look down
On the city's maze, and will descend into it,
The serious girl, once more, who would live nobly,
The sly one who aspires to marry so,
The young man bent on glory, and that other
Who seeks a burden. Knowing as she does
What will become of them in bloody field
Or Tuscan garden, it may be that at times
She sees their first and final selves at once
As a god might to whom all time is now.
Or, having lived so much herself, perhaps
She meets them this time with a wiser eye,
Noting that Julien's calculating head
Is from the first too severed from his heart.
But the true wonder of it is that she,
For all that she may know of consequences,
Still turns enchanted to the next bright page
Like some Natasha in the ballroom door-
Caught in the flow of things wherever bound,
The blind delight of being, ready still
To enter life on life and see them through.
Since publishing that poem I've often heard from people who were themselves great readers and who want to know exactly which Balzac novels I'm thinking of when I speak of the young provincials and so on. I must prepare a list to send out to my correspondents.
Acclaimed US poet Richard Wilbur (1921-2017) published many books and was twice awarded the Pulitzer Prize. He was less well known for creating a musical version of Voltaire's "Candide" with Bernstein and Hellman which is still produced throughout the world today.
Title: Poetry readings: "The Reader"
Listeners: David Sofield
David Sofield is the Samuel Williston Professor of English at Amherst College, where he has taught the reading and writing of poetry since 1965. He is the co-editor and a contributor to Under Criticism (1998) and the author of a book of poems, Light Disguise (2003).
Tags: The Reader
Duration: 2 minutes, 26 seconds
Date story recorded: April 2005
Date story went live: 24 January 2008