NEXT STORY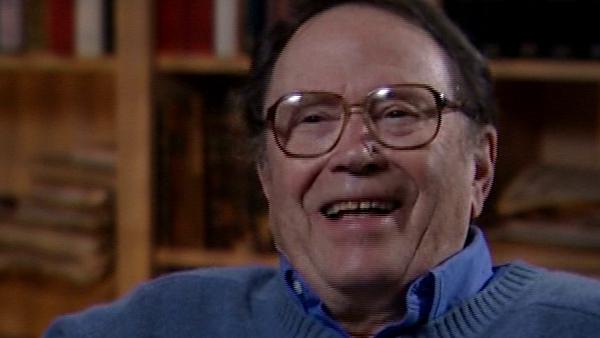 Poetry readings: A Late Aubade
Poetry readings: C minor
1
...
4
5
6
7
8
9
Continuing with poems which have to do with my wife, here's a poem called C Minor, which is I suppose a day in the life of... C Minor.
Beethoven during breakfast? The human soul,
Though stalked by hollow pluckings, winning out
(While bran-flakes crackle in the cereal-bowl)
Over despair and doubt?
You were right to switch it off and let the day
Begin at hazard, perhaps with pecker-knocks
In the sugar bush, the rancour of a jay,
Or in the letterbox
Something that makes you pause and with fixed shadow
Stand on the driveway gravel, your bent head
Scanning the snatched pages until the sad
Or fortunate news is read.
The day's work will be disappointing or not,
Giving at least some pleasure in taking pains.
One of us, hoeing in the garden plot
(Unless, of course, it rains)
May rejoice at the knitting of light in fennel-plumes
And dew like mercury on cabbage-hide,
Or rise and pace through too-familiar rooms,
Balked and dissatisfied.
Shall a plate be broken? a new thing understood?
Shall we be lonely, and by love consoled?
What shall I whistle, splitting the kindling wood?
Shall the night-wind be cold?
How should I know? And even if we were fated
Hugely to suffer, grandly to endure,
It would not help to hear it all fore-stated
As in an overture.
There is nothing to do with the day except to live it.
Let us have music again when the light dies
(Sullenly or in glory) and we can give it
Something to organise.
Acclaimed US poet Richard Wilbur (1921-2017) published many books and was twice awarded the Pulitzer Prize. He was less well known for creating a musical version of Voltaire's "Candide" with Bernstein and Hellman which is still produced throughout the world today.
Title: Poetry readings: "C minor"
Listeners: David Sofield
David Sofield is the Samuel Williston Professor of English at Amherst College, where he has taught the reading and writing of poetry since 1965. He is the co-editor and a contributor to Under Criticism (1998) and the author of a book of poems, Light Disguise (2003).
Tags: C minor
Duration: 2 minutes, 13 seconds
Date story recorded: April 2005
Date story went live: 24 January 2008