NEXT STORY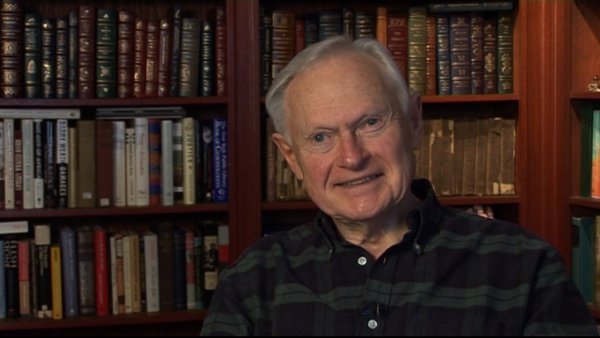 I get accepted to Johns Hopkins School
'Working my bloody tail off'
1
2
3
4
5
...
7
It was hard to get, as I say, into medical school, and I knew it when I was a freshman in college.
And I told myself, buddy, your grades are going to be so high that no one is going to be able to turn you down for a medical school. And I had it all figured out. First place, I had, in those days, a head of thick blond hair. I had blue eyes. I didn't look the least bit Jewish. I looked like, I don't know, I was a Scandinavian, or some people even said Irish, but I could walk across the campus of Fordham University with a Catholic friend… and this was really funny, because when the priests walked by, they would always wave to me and not to my Italian Catholic friend, because he looked Jewish. Anyway, so I had it all figured out. I was going to get the greatest grades, I was going to be a WASP, even though I didn't know what a White Anglo-Saxon Protestant was, since I never met one. And I worked my bloody tail off. I worked very, very hard. I would have a date once every six weeks and I wasn't very social at that time. So, dates were, sort of, rigid and, you know, I didn't quite know what to say and this sort of thing.
I graduated from NYU with the highest academic average in my class. The highest you could get, because an A was calculated as a 95. The highest you could get was a 95, and I had a 94.3. I'd gotten a few Bs along… two Bs along the way. I used to get A's in ROTC. I would get A's in everything. But the A that was easiest for me was in a course in first year, given in the English department. It was a required course called Rhetoric and Composition. It was what, in other schools, are called Weekly Themes or Daily Themes. And once a week, we had to write what was called a theme, which was a non-fiction essay of perhaps a thousand words. And it was unheard of for anyone to get an A in every single theme for a year, but I did. Effortlessly. It was just… I just loved to write. This had gradually accumulated through my grammar school, public school and high school years. So, I just did it.
Sherwin Nuland (1930-2014) was an American surgeon and author who taught bioethics, the history of medicine, and medicine at the Yale University School of Medicine. He wrote the book How We Die which made The New York Times bestseller list and won the National Book Award. He also wrote about his own painful coming of age as a son of immigrants in Lost in America: A Journey with My Father. He used to write for The New Yorker, The New York Times, Time, and the New York Review of Books.
Title: 'Working my bloody tail off'
Listeners: Christopher Sykes
Christopher Sykes is a London-based television producer and director who has made a number of documentary films for BBC TV, Channel 4 and PBS.
Tags: New York University, The Reserve Officers' Training Corps
Duration: 2 minutes, 48 seconds
Date story recorded: January 2011
Date story went live: 13 September 2011