NEXT STORY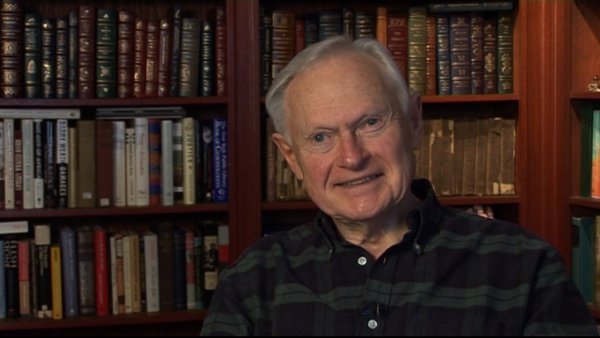 'Be kind, for everyone you meet is fighting a great battle'
The importance of being curious
1
...
3
4
5
6
7
And of course, the secret was this intense curiosity that came out again. This was the same curiosity that came out when I first learned to read and I read Ab the Caveman, and then started eating books up. It was a curiosity that had ended at the end of college, when I focused on medicine and a career in medicine and then a career in surgery. Everything had been sort of in abeyance, but this curiosity came out in the recognition of how much I needed to know. And one reads about restlessness. There was a great pathologist named Giovanni Battista Morgagni in the late 18th century who, when he was young, at the university of… Padua. Or was it Bologna? It was Bologna. He belonged to an organization called the Academy of the Restless. I can't say it in Italian. But… their notion, the basis of their coming together, was… they didn't like the theories of the time.
They didn't like to stamp-pad intellectually. They knew there was a lot more to learn. Always restlessness, always restlessness, never being satisfied. And this is the way I've lived my life… since my late 50s. You know, we're talking about 25 years at least. Being restless, never being satisfied with what I know, meeting people who knew a great deal more than I did in certain areas, and feeling the courage to exchange ideas with them. It's actually been one of the joys of writing books: people write you letters. People get interested in knowing you when you go to various places and sit down and chat with all kinds of men and women with all sorts of backgrounds. So, this has been the richness of my life. And to go back to the waning period in my life, late 50s, I knew that I was losing interest, first in the surgical literature and then in the companionship of other surgeons. I had been very active in hospital politics. I'm not a shy person and I always speak my mind, so I would be on this committee or that committee or the other committee, you know, the executive board.
At one point, I was vice president of the executive board of the medical staff. I was secretary of the medical staff. I was interested in ethics from the beginning. Actually, what I was interested in was this notion that I call the goodness of the physician, his personal morality, how he lives his life and how that is reflected in decisions he makes at the bedside, and reflected in his way of healing and his effectiveness as a healer. And that got me into bioethics, so when the Yale New Haven Hospital formed its first bioethics committee, I was a member. They asked me to be a member of the bioethics committee. I was eventually asked to join the group that was forming the First American Hospice that was formed here in Connecticut, Bradford, Connecticut. So I was on the board and I was an officer of the board, so you see my interests, although they were growing out of medicine, were becoming much wider. Some of them had great applicability to healing. And one of them was humanism.
Sherwin Nuland (1930-2014) was an American surgeon and author who taught bioethics, the history of medicine, and medicine at the Yale University School of Medicine. He wrote the book How We Die which made The New York Times bestseller list and won the National Book Award. He also wrote about his own painful coming of age as a son of immigrants in Lost in America: A Journey with My Father. He used to write for The New Yorker, The New York Times, Time, and the New York Review of Books.
Title: The importance of being curious
Listeners: Christopher Sykes
Christopher Sykes is a London-based television producer and director who has made a number of documentary films for BBC TV, Channel 4 and PBS.
Tags: Ab the Caveman, University of Bologna, Academia Inquietorum, Branford, Connecticut, Giovanni Battista Morgagni
Duration: 4 minutes, 44 seconds
Date story recorded: January 2011
Date story went live: 04 November 2011